Livongo Files For IPO
Livongo President, Dr. Jennifer Schneider

Livongo — a Mountain View, California-based digital health company that sells hardware-software interlinked personal health platforms — has filed for an IPO with the SEC. Livongo is one the first companies to file for a public offering in the digital health sector. Although the sector is filled with several companies — to name a few; Zocdoc, Proteus, Butterfly, Tempus and 23andMe — that have collectively raised billions in funding, most of them still remain private.
Going by Livongo's S-1 filing, the company recorded $68.4 million revenue in 2018, up 122% from $30.8 million in 2017. But Livongo isn't profitable, with $33.4 million in 2018 losses, up nearly 100% from $16.9 million the year before. Other key takes from Livongo's IPO filing include:
$32 million Q1 2019 revenue, compared to $12.46 million in Q1 2018.
Roughly $15 million Q1 2019 loss, compared to $4.2 million in Q1 2018. 
$54.9 million cash balance, as of March 31, 2019 (Q1 end).
$24.9 million R&D spend in 2018, up from $12 million in 2017.
$36.4 million sales and marketing spend in 2018, up from $16.5 million in 2017.
$3.1 million total compensation for founder and Executive Chairman Glen Tullman in 2018, $1.2 million for President Jennifer Schneider
25.4% stake held by General Catalyst, 12% held by Kinnevik, 8.9% held by Kleiner Perkins, 7.6% held by Merck, 11.7% held by founder Glen Tullman.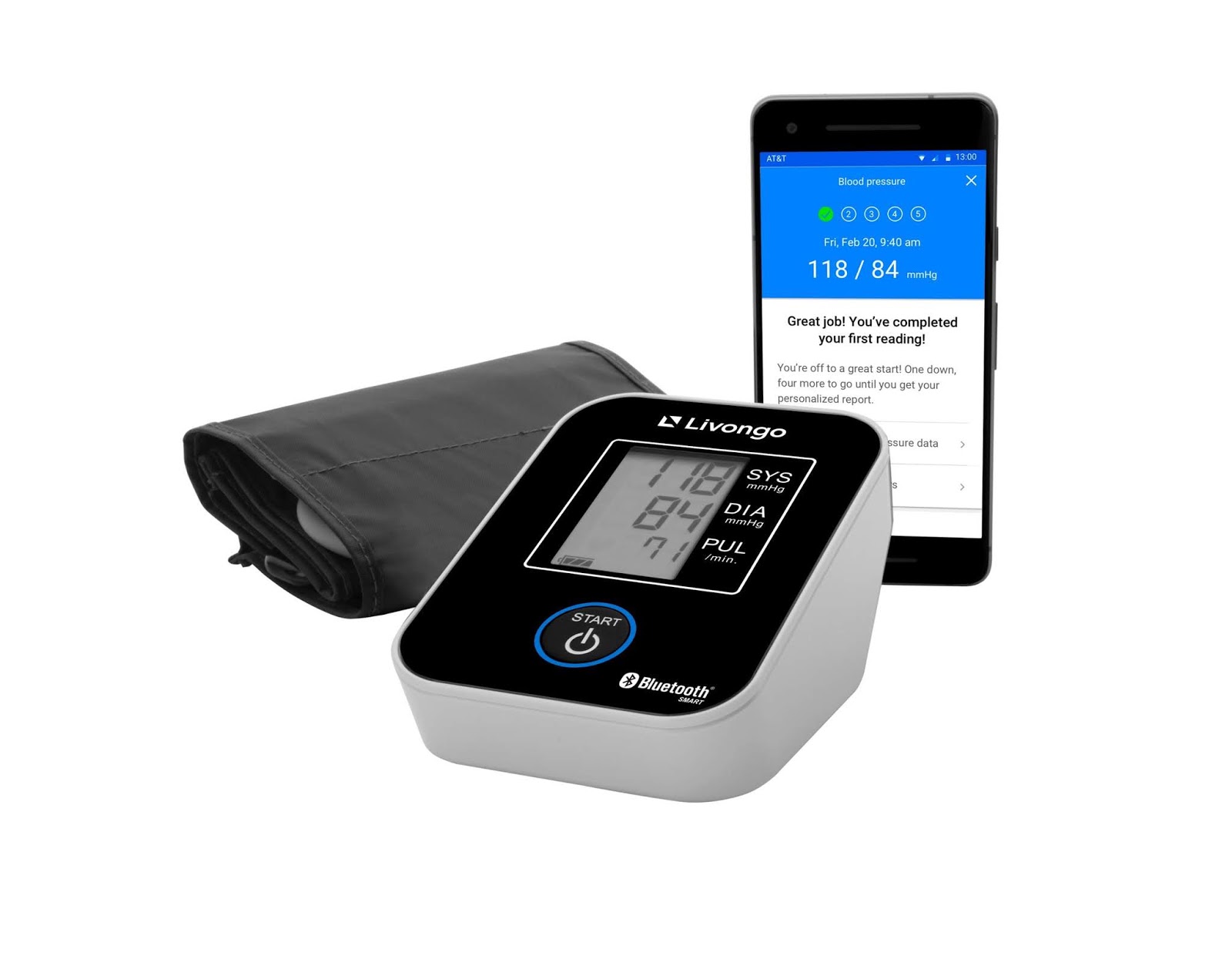 A Livongo Hypertension monitoring system

Livongo has raised $235 million in total funding, reportedly last valued at $800 million. Investment banks Morgan Stanley, Goldman Sachs and J.P. Morgan are lead underwriters for the company's IPO.