Crypto Firms Blockchain.com, Chainalysis Raise Mega Rounds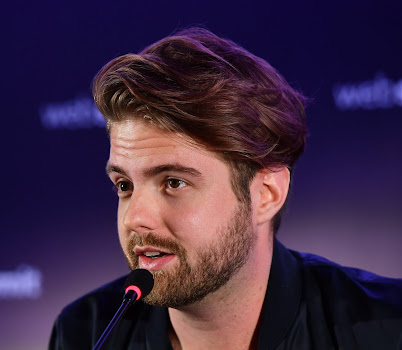 Two of the latest companies in the crypto-sphere to raise a big round of funding are two well-known names, blockchain analysis company Chainalysis and cryptocurrency exchange and wallet Blockchain.com.
Chainalysis has announced that it's raised a new funding round of $100 million valuing it at $2 billion, while Blockchain.com has raised a new round of $300 million valuing it at $5.2 billion. Both funding rounds add to the crypto funding frenzy that's been seen in the past year.
Chainalysis's $100 million round was led by Paradigm, a crypto-focused investment firm launched by Coinbase co-founder Fred Erhrsam. Other participants in the round included Lee Fixel's Addition and Salesforce CEO Marc Benioff via his firm TIME Ventures.
The $100 million round for Chainalysis came barely four months after the company closed a previous round of the same exact amount. The company says it's seen exceptional growth over the past year and increased its annual recurring revenue by more than 100% year-over-year.
As for Blockchain.com, it's raised a $300 million round that vaulted its valuation to a whopping $5.2 billion. Its funding round was led by DST Global, Lightspeed Venture Partners and VY Capital, and it came just a month after Blockchain.com raised $120 million at a $3 billion valuation.
The new rounds for Chainalysis and Blockchain.com come at a time of high boom in the cryptocurrency market, particularly for Bitcoin which's seen its price soar over the past year. 
Blockchain.com in particular claims to be responsible for about 28% of all bitcoin transactions since 2012 on its cryptocurrency exchange. Though that claim can't be verified, it's obvious that Blockchain.com is a top cryptocurrency exchange facilitating billions of dollars worth of transactions.
Chainalysis is a blockchain analysis company offering insights and intelligence on the cryptocurrency world to businesses, financial institutions, and government agencies. It has a major use case in tracking illegal activities like money laundering on the blockchain for government and law enforcement agencies.
Both companies' funding rounds are a testament to booming investor attention towards the cryptocurrency industry, and that booming attention is present at a time when a major cryptocurrency company, the exchange Coinbase, is about to test the waters for the reception of a cryptocurrency exchange on the public markets with an imminent IPO.
Definitely, Coinbase will set the bar for crypto companies seeking an exit on the public markets and will likely see its public listing followed by that of several other hot crypto companies, maybe Chainalysis or Blockchain.com which just raised big rounds.
Photo: Blockchain.com CEO Peter Smith, credit: Web Summit, licensed under CC BY 2.0