Robinhood, UiPath, Databricks Raise Mammoth Rounds
This new week has seen the announcement of mega-rounds raised by some of the most popular and well-known tech companies,…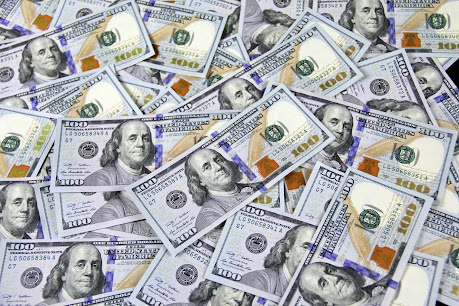 This new week has seen the announcement of mega-rounds raised by some of the most popular and well-known tech companies, including the stock trading app Robinhood, data analytics platform Databricks, and robotic process automation (RPA) software provider UiPath.
The mega-rounds include $3.4 billion in new funding for Robinhood, $1 billion for Databricks, and $750 million for UiPath. With the mega-rounds came mega-valuations, with Databricks now valued at $28 billion and UiPath at $35 billion. For Robinhood, the valuation that came with its round isn't disclosed.
Robinhood said it raised its mammoth $3.4 billion round from a mix of unnamed investors.
Databricks' $1 billion Series G round was led by the investment firm Franklin Templeton, with participation from others like Amazon Web Services, Alphabet's CapitalG, Salesforce Ventures, Microsoft, BlackRock, Coatue, Tiger Global, T. Rowe Price and Fidelity. As seen, the investors that chipped into the round are big names from the finance and tech industry.
UiPath's $750 million Series F round was co-led by Coatue and Alkeon Capital, with participation from existing investors including Tiger Global, Sequoia, Altimeter Capital, T. Rowe Price, and Dragoneer. As seen, there are common investors for the rounds of UiPath and Databricks such as T. Rowe Price, Tiger Global, and Coatue.
Valued at $28 billion and $35 billion respectively, Databricks and UiPath have made their mark as some of the highest-valued enterprise software startups in history. Likewise, Robinhood has now raised a total of $6.6 billion in known venture funding, a record amount for a fintech company.
Robinhood's new $3.4 billion round came as the company was caught up in a stock-trading saga involving companies like the electronics retail chain GameStop and movie theatre chain AMC that pitched lots of retail investors against a handful of wall street mega-funds.
Notably, the three companies that just raised the mammoth rounds are known to be candidates for a soon public listing. It seems that these are likely the last funding rounds that they'll raise before heading for the public markets.