Crypto Exchange Gemini Considers Going Public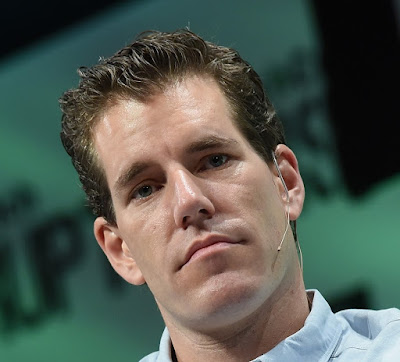 Gemini is a popular cryptocurrency exchange founded by the Winklevoss brothers who are known to be big Bitcoin holders. It's one of the top-ten cryptocurrency exchanges globally while operating from America.
In a recent interview with Bloomberg, the Winklevoss brothers talked about the success of their crypto exchange and among several things noted that they're considering taking Gemini public. 
"We are definitely considering it and making sure that we have that option," Cameron Winklevoss who is Gemini's President said in the interview. "We are watching the market and we are also having internal discussions on whether it makes sense for us at this point in time. We are certainly open to it."
Gemini is fresh off a very good year (2020) for cryptocurrencies during which the price of Bitcoin and several other cryptocurrencies hit record highs. Bitcoin spiked to roughly $42,000 last week before dropping back to around $37,000 as of today.
At a time of high positive investor sentiment towards technology IPOs, a Gemini IPO would seem like a good move. Notably, one of Gemini's main rivals, Coinbase, confidentially filed to go public in December and is expected to go public in 2021.
Gemini hasn't raised any venture funding since it was founded, wholly backed by the fortunes of its two brother co-founders. To that, it seems hard to suggest a valuation for the company.
Gemini could go public through a traditional listing or through a merger with a special-purpose acquisition company (SPAC).
Photo: Gemini President Cameron Winklevoss, credit: TechCrunch, licensed under CC BY 2.0