Deal: Hollywood Agency CAA To Buy Rival ICM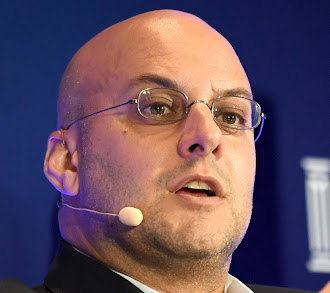 In a historic deal in the talent agency industry, two of the biggest entertainment and sports talent agencies operating in the US are about to merge to become one. It's so that Creative Artists Agency (CAA), a powerhouse talent agency with a roster of stars, has reached a deal to buy ICM Partners, a rival powerhouse agency.
CAA buying ICM is a blockbuster deal that'll see two of Hollywood's most powerful talent agencies merge into one more robust powerhouse. The combined agency would be a more formidable one for arch-rivals such as William Morris Endeavor (WME) and United Talent Agency (UTA).
Normally, CAA, ICM, WME, and UTA are considered the "big four" talent agencies in Hollywood and sports, representing the most significant share of A-list talent across both industries. Now, it appears that the "big four" would soon become the "big three." 
CAA is the bigger of the two agencies, commanding a bigger roster of talent and business than ICM. It's estimated that CAA gets over $500mn in annual revenue while ICM's is in the $100mn range.

Unsurprisingly, the acquisition's financial terms weren't disclosed as both agencies are privately held companies with no obligations to disclose their financials. For a hint, it's likely in the range of hundreds of millions of $$, given that ICM was valued at $450mn after a private equity investment in 2019.
Notably, both CAA and ICM are partly or majorly owned by private equity firms. CAA's owner is TPG Capital which bought a majority stake for $225mn in 2010, while ICM sold a 33% stake to Crestview Partners for $150mn two years ago.
CAA buying ICM Partners is a deal that's been agreed to but not yet completed. At this stage, speculations are brewing that the deal could face formidable antitrust scrutiny.
The Pitch
Consolidation in the talent agency sector isn't unexpected at this time as major movie studios are moving away from traditional box office sales into online streaming. This transition is changing the way movie stars are compensated from the major studios which have also seen a wave of consolidation, making it necessary for agencies like CAA to have more power to negotiate the best-possible rates for their clients;
For example, one CAA client, Scarlett Johansson, is suing Disney over her pay for starring in the movie "Black Widow", arguing that the company's decision to release it simultaneously on theaters and its Disney+ streaming service reduced her compensation. In such a case, CAA having more talent under its belt gives it better negotiating power with entertainment giants like Disney.
Also, CAA and ICM would be combining their sports representation businesses, creating more firepower to negotiate deals for their sports clients. Some of CAA's current clients include basketballer Dwayne Wade and footballer Cristiano Ronaldo. On ICM's side, the agency in fact employs one sports agent named Jonathan Barnett that was named the most powerful sports agent by Forbes in 2019.
If the acquisition proceeds without hiccups, it's expected to be completed by the end of this year.
Photo: ICM Chairman Chris Silbermann