Earnings: Intel's PC Chip Business Falters, Shares Fall
Chipmaking giant Intel (NASDAQ: INTC) has released its financial results for the third quarter of 2021, showing stable numbers overall…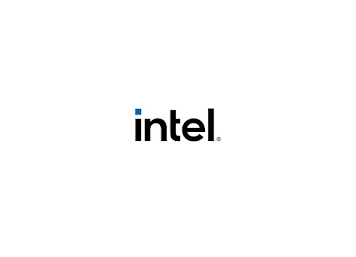 Chipmaking giant Intel (NASDAQ: INTC) has released its financial results for the third quarter of 2021, showing stable numbers overall but sales falling short in some key areas. On Friday, the company's shares fell nearly 12%, pointing at significant investor displeasure with the latest results.
Intel posted $18.1bn in adjusted revenue for the quarter, up 5% year-over-year. It was slightly smaller than $18.2bn expected by a consensus of analysts polled by FactSet.
Notably, Intel's Client Computing Group sales, consisting mainly of its PC chips business, fell 2% year-over-year to $9.7bn. The company blamed the drop on lower PC production volumes by clients because of the current worldwide chip shortage.
On the other hand, Intel's Data Center Group sales, consisting primarily of its data center chips business, rose 10% year-over-year to $6.5bn. This was anticipated because there's been intensified demand from data centers as the pandemic drove many services online like never before, requiring data center services to host them.
Though revenue faltered a bit, Intel is as profitable as ever, with a Q3 net income of $7bn, compared to $4.5bn in the same period last year. That increased profit will help, as Intel has embarked on massive capital expenditure to build two new chip factories in Arizona at a $20bn cost.
Intel is shifting its strategy to become a manufacturer for other chip designers instead of building only its own chips. It's why the company is spending big to prop up its manufacturing capacity.
Intel's new strategy is spearheaded by Pat Gelsinger, who took over as its CEO this year. He was recruited from VMware (NYSE: VMW), where he was also CEO to join Intel, returning back to the company where he once served as Chief Technology Officer in the early 2000s.
It seems that Gelsinger's strategy is a brilliant one. Still, he'll take a little beating in the short term to achieve it, with Intel warning that its gross margin will decline because of capital expenditures but will always stay above 50%.