EU Imposes Interim Restriction Order Against Broadcom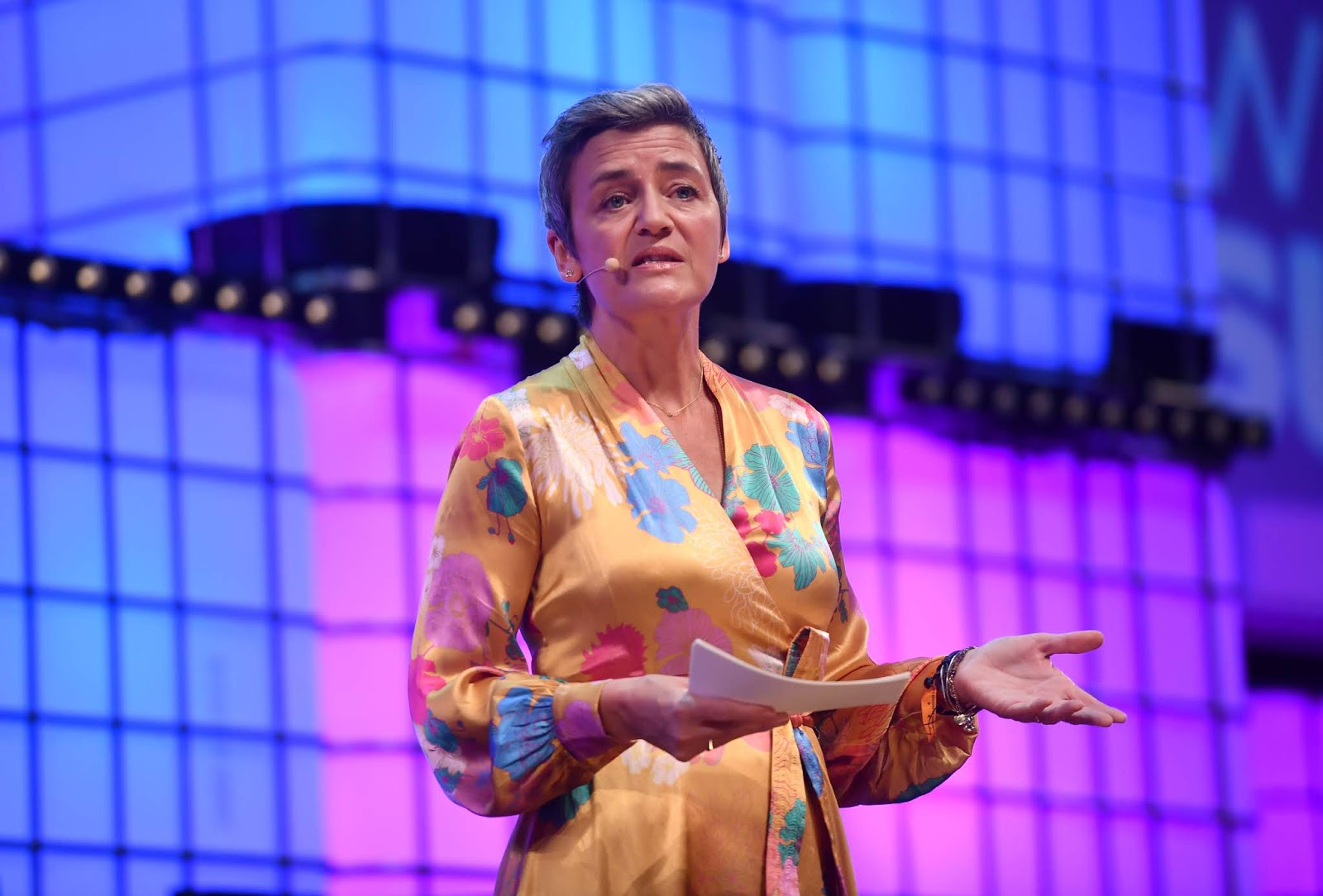 EU Competition Commissioner Margrethe Vestager
Photo by David Fitzgerald/Web Summit via Sportsfile
The European Union (EU) has issued an interim antitrust order against Broadcom, ordering the chip manufacturer to halt certain exclusivity deals it has with six customers. "Broadcom's behaviour would cause serious and irreparable harm to competition." the EU said in a press release that announced the antitrust order. Interim antitrust orders of this type are uncommon but applicable in some cases. Essentially, such orders are imposed when the EU observes actions by companies that it considers "at first sight to be illegal". It's sort of a temporary restrain, albeit one that gives the concerned company a right to defend itself before an official decision is taken.
The EU says it received information that Broadcom, which controls a significant share of the chipset industry, "may be imposing exclusivity and quasi-exclusivity restrictions on its customers in relation to some of its chipsets", and that such deals strengthen Broadcom's position in already "dominated" markets and also lets it "leverage its dominance into the market for cable modem chipsets [a market Broadcom doesn't control]". The EU says Broadcom's exclusivity agreements are "likely to shut out competitors from the market", a situation that essentially warrants antitrust action.
The EU has ordered Broadcom to do away with exclusivity deals it has with six unnamed manufacturers, and that it must comply within 30 days. The restriction applies for up to three years. The EU began formally investigating Broadcom in October last year, meaning its decision culminates on a year-long probe. In the process of investigating, the EU informed Broadcom of its findings with a Statement of Objections, to which Broadcom replied "extensively in writing". Broadcom also has a chance to defend itself at an oral hearing and has already said it would appeal in the European courts even while complying with the order.
The EU has a long antitrust history with U.S. companies, extended by its new ruling on Broadcom. In the past, well-known tech giants like Google, Facebook, Amazon, Apple and Qualcomm (a Broadcom competitor) have had their shares of battles, with some culminating in big fines, one example; a $271 million fine recently imposed on Qualcomm. It doesn't actually seem like the probes will end, with the well-known EU Competition Commissioner Margrethe Vestager having recently won a second term on the position.