EVs: Ford Unveils All-Electric F-150 Pickup Truck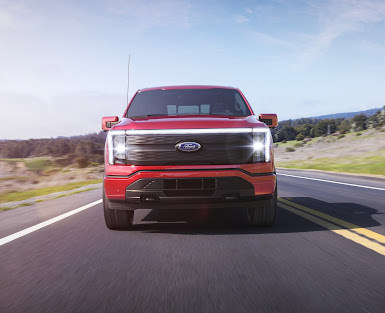 American automaker Ford has unveiled one of its most anticipated vehicles of all time, an all-electric model of its best-selling F-150 pickup truck. For months now, numerous hints had been given by Ford on the model but not a full unveiling as just done.
The all-electric model named the F-150 Lightning is a major strategic play to convert the enthusiasm for Ford's top-selling ICE F-Series trucks into the electric market. It's a major attraction to existing Ford customers that'll switch to using electric vehicles while retaining one of their favorite car models.
Notably, Ford's F-Series has been America's best-selling pickup truck lineup running back decades. In figures, Ford sold 787,422 F-Series trucks in 2020 alone.
Shortly before Ford formally unveiled the F-150 Lightning, the truck was taken for a ride in a factory visit by US President Joe Biden, with him commenting "This sucker's quick".
Specs and features
The F-150 Lightning's specs and features as reported by Ford include;
Standard battery pack with 230 miles of range and extended-range with 300 miles
0-60 mph acceleration in the mid-4-second range
2,000-pound max payload and 10,000-pound towing capacity
563 horsepower and 775 lb.-ft. of torque
Pricing
The F-150 comes in four versions – first a base model then the XLT, Lariat, and Platinum models with higher prices in ascending order. The base version has an MSRP of $39,974 and the XLT at $52,974. 
Pricing for the Lariat and Platinum models hasn't been divulged by Ford, but rumors place it at around $60k and $70k respectively.
Release date
The F-150 Lightning will be built at Ford's new Rogue Electric Vehicle Center in Dearborn, Michigan. It's planned to launch in Spring 2022.