FCC Chairman Ajit Pai To Leave Next Year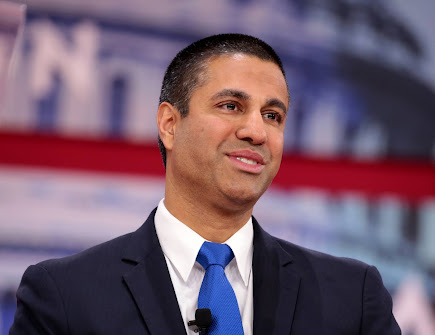 Ajit Pai, the current Chairman of the US Federal Communications Commission (FCC), has formally announced plans to leave the commission when the next US administration led by President-elect Joe Biden is inaugurated on the 20th of January. He'll leave after three years as the FCC's Chairman and eight years in total serving at the commission.
"It has been the honor of a lifetime to serve at the Federal Communications Commission, including as Chairman of the FCC over the past four years," Pai said in a statement. "To be the first Asian-American to chair the FCC has been a particular privilege. As I often say: only in America."
Pai joined the FCC under the administration of then-President Barack Obama in May 2012. He was appointed five years later as the commission's Chairman under the [now outgoing] Trump administration. 
As Chairman under Trump, Pai oversaw landmark events including the merger of the two telecom giants T-Mobile and Sprint. He notably put into place new measures to tackle robocalls and implemented a national suicide prevention hotline number.
Controversially, Pai also oversaw the rollback of some net neutrality rules that were put in place under the Obama administration, taking a lot of flack and even a death threat as a result.
Pai's departure leaves space for a new FCC Chairman that'll be appointed by President-elect Joe Biden, whereas one of the commission's current members who's the Attorney Jessica Rosenworcel is said to be a leading candidate for the job.
Photo credit: Gage Skidmore, licensed under CC BY-SA 2.0