Founders Of Crypto Exchange BitMEX Plead Guilty To Violating US Law
Two co-founders of BitMEX, a popular cryptocurrency exchange, have pled guilty to flouting anti-money laundering laws of the U.S. government.…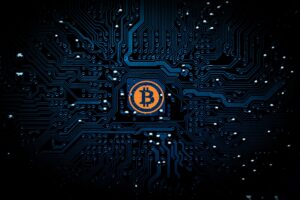 Two co-founders of BitMEX, a popular cryptocurrency exchange, have pled guilty to flouting anti-money laundering laws of the U.S. government. According to a statement from the US Justice Department, Arthur Hayes and Ben Delo pled guilty to violating the U.S. Bank Secrecy Act before a District judge.
Hayes and Delo were two of four BitMEX executives charged with violating the Bank Secrecy Act in 2020. The other two were Samuel Reed, another co-founder, and Greg Dwyer, an early employee at the crypto exchange. They were indicted by the U.S. Attorney's Office for the Southern District of New York.
U.S. authorities alleged Hayes, Delo, and co failed to implement even "basic" anti-money laundering policies on the BitMEX exchange and thus violated the Bank Secrecy Act requiring financial institutions serving American customers to keep records of specific cash purchases and report any suspicious activity that may signify criminal activities.
The four BitMEX defendants were individually charged with one count of violating the Bank Secrecy Act and one count of conspiring to violate the Act, each carrying a maximum sentence of five years in prison. All were taken into custody but released on bail bonds ranging from $2mn to $20mn.
Hayes and Delo pled guilty to one count each of violating the Bank Secrecy Act, facing a maximum penalty of 5 years in prison. Separately, they each agreed to pay a $10mn fine representing "pecuniary gain derived from the offense." A federal judge will determine their sentencing at a later date.
It's noteworthy that BitMEX also agreed to pay a $100mn fine for money laundering violations last year. It seems there are enough fines to go around in this case.
It's unclear how Reed and Dwyer, the other defendants, will proceed with their case. Reed was scheduled to begin trial (along with Hayes and Delo) in March 2022 and Dwyer by October.
The U.S. Attorney's Office for the Southern District of New York has attained a reputation as the "Sovereign District of New York" or "Mother Court" for being pretty aggressive in pursuing alleged criminals, notably white-collar cases. The same district recently charged two people for conspiring to launder $4.5bn in stolen cryptocurrencies from the 2016 hack of Bitfinex, a crypto exchange.
The vast majority of criminal convictions in the U.S. are obtained through plea bargains. For example, in 2018, more than 97% of federal convictions came from plea bargains, and just shy of 3% went to trial.