German Drugmaker BioNTech To Buy AI Startup InstaDeep In $680M Deal
BioNTech, a German drugmaker, is making its biggest acquisition ever. It has agreed to buy InstaDeep, an artificial intelligence (AI)…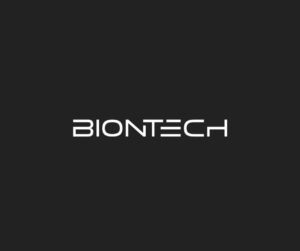 BioNTech, a German drugmaker, is making its biggest acquisition ever. It has agreed to buy InstaDeep, an artificial intelligence (AI) startup based in the United Kingdom, in a deal worth £562mn ($683mn). The company will pay £362mn in cash upfront and up to £200mn more if InstaDeep meets specific milestones.
BioNTech is an existing investor in InstaDeep; it participated in a $100mn round for the startup in January 2022. The German drugmaker is best known for creating a Covid-19 vaccine in partnership with U.S.-based Pfizer that sold over 4 billion doses. Royalty payments from the vaccine catapulted BioNTech from a small biotech startup into a formidable drugmaker that brought in €13bn ($14bn) in sales in the first nine months of 2022 and €19bn ($20.4bn) in 2021.
InstaDeep provides artificial intelligence and machine learning services to enterprises. Drug discovery is one of the major use cases for artificial intelligence, so it's no surprise that BioNTech is buying InstaDeep. For instance, AI can help determine which chemical compounds will likely produce good results in drug trials, but the technology hasn't fully lived up to the hype it's been given.
With billions of dollars in profits, BioNTech is well-capitalized to make big bets on its future endeavors. The company is currently working on other therapies like a cancer vaccine for which it'll soon begin trials in the U.K. and another proposed vaccine for malaria.
InstaDeep has raised a total of $107mn from VCs, so this acquisition represents a major win for its investors even if they get only the £362mn ($440mn) upfront cash payment. Notable investors in the startup alongside BioNTech include tech giant Google and German railway company Deutsche Bahn.
BioNTech was founded in 2008 by husband and wife duo Uğur Şahin and Özlem Türeci. They founded a previous company, Ganymed Pharmaceuticals, that was acquired in a $1.4bn deal in 2016.
Barring regulatory hurdles, the acquisition will close in this year's first half.