NFT Startup Sorare Raises $680M, Valued At $4.3B
A hot startup from France in the nascent field of non-fungible tokens (NFTs) has raised a big round of funding…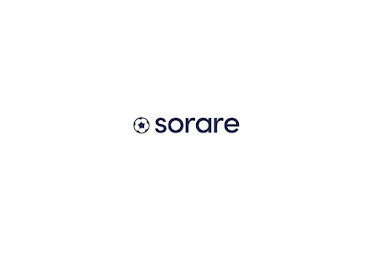 A hot startup from France in the nascent field of non-fungible tokens (NFTs) has raised a big round of funding validating investor interest in the field. It's Sorare, a football fantasy gaming platform based on real-life teams where the virtual players are represented by tradable NFTs.
Sorare has raised a whopping $680mn Series B round led by SoftBank at a valuation of $4.3bn, it announced. That figure seems like the biggest-ever Series B round so far for a European startup.
SoftBank led the round and was joined by a host of other investors, both new and existing, including Benchmark, Atomico, Bessemer Ventures, and D1 Capital. On the individual side, football stars including Gerard Piqué, Antoine Griezmann, and Rio Ferdinand (retired) also chipped into the round.
Before this round, Sorare (founded in 2018) had raised just about $50mn across three rounds, data from Crunchbase shows. But with the latest round being a thunderclap of $680mn, it appears that investors are currently drooling for the company;
Unsurprisingly, 2021 is the year of the NFT craze where billions of dollars worth of virtual goods have been traded across many platforms, Sorare included as one of the biggest such platforms. It should then be no surprise that investor interest in the space is very high right now.
Sorare got into NFTs (in 2018) long before the craze came and it now appears to be reaping the fruits of being an early mover. At a valuation of $4.3bn, it's been crowned France's most valuable tech startup and more so in just three years of existence.
To put it in simplest terms, Sorare is like any other football fantasy platform, many of which are out there. Its major distinction is that the virtual players on Sorare are licensed cards represented by NFTs that can be traded between players;
As its business model, Sorare issues licensed cards from its end that users of its platform then buy from it to trade between each other. Right now, it doesn't take a cut of player-to-player transactions but that seems like an obvious revenue source that could be adopted later, especially pertaining to the high-growth demands that come with big funding.
With a $4.3bn valuation, Sorare may now be called the world's most valuable NFT startup. It just beat the previous holder of the record – OpenSea, an NFT trading platform that raised $100mn at a $1.5bn valuation this July.