GM Ties Up With Nikola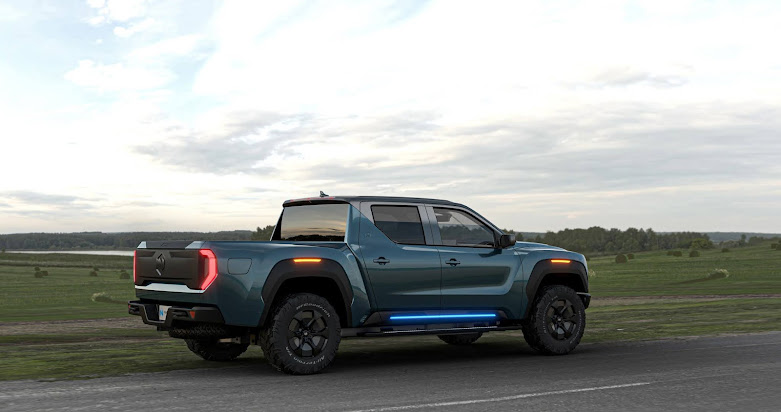 Photo credit: Nikola
Electric carmaker Nikola has announced a tie-up with American automaker General Motors that entails Nikola offering $2 billion of equity to the company in exchange for production services. General Motors will receive an 11% equity stake in Nikola that'll be locked up through 2025 in exchange for the company manufacturing the Nikola Badger vehicle and also getting involved in the production of other of Nikola's vehicles. The primary aim of the deal seems to be cost reduction for Nikola, which debuted on the public markets earlier this year despite having not begun producing and selling vehicles. 
Production of the Nikola Badger is expected to begin in 2022, with pre-orders already open. Nikola will be responsible for sales and marketing of the Badger while GM handles production. "Nikola is one of the most innovative companies in the world. General Motors is one of the top engineering and manufacturing companies in the world. You couldn't dream of a better partnership than this," Trevor Milton, Nikola's Founder and Executive Chairman, said in a press statement.
GM's equity transaction with Nikola is expected to be completed before the end of this month. Nikola isn't the first electric car upstart the famed American automaker is partnering with. Before now, GM has been instrumental in the upbringing of electric car upstart Lordstown Motors and is an investor in the company. Lordstown's sole manufacturing facility was one previously occupied by GM, which the automaker actually loaned it money to purchase. Lordstown recently reached a deal to go public by merging with a blank-check company and taking more investment including from GM in the process.