HeadSpin closes $20 million round at $500 million valuation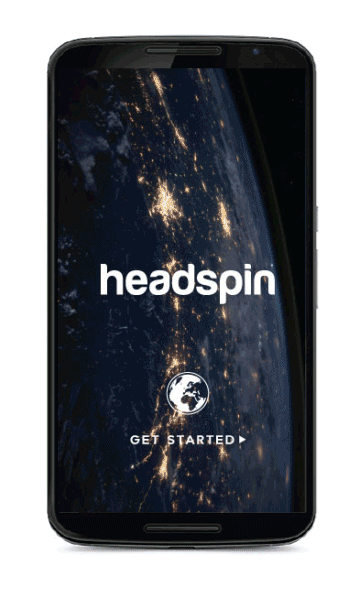 image credit : HeadSpin
HeadSpin, a fast growing software firm that provides a mobile performance platform used by the likes of Tinder, Akamai and DocuSign has raised $20 million Series B funding from new investors ICONIQ, EQT Ventures, Battery Ventures, Quora founder Adam D'Angelo, Kearny Jackson, Ross Mason and Ryan Hoover who all joined existing investors GV, Telstra Ventures, DanHua Capital, Nexus Ventures Partners and others.
TechCrunch reports of this round valuing the company which emerged from stealth just last year at $500 million. HeadSpin was founded by Former Zynga CTO Manish Lachwani and ex Palantir engineer and Nextop founder Brien Colwell who hold the positions of CEO and CTO respectively.
Its platform spans more than 22,000 SIM-enabled devices at over 150 locations and enable customers to quickly debug, test and optimize for user experience and performance under real-world conditions around the globe. It's customers in total serve approximately 3 billion of the world's mobile users.
image credit : HeadSpin
"What HeadSpin has been able to achieve in its first three years is remarkable, and it has already attracted dozens of major clients across the mobile ecosystem," ICONIQ founding partner Will Griffith said in a statement "The company is quickly becoming the new standard of record for all mobile ecosystem players going forward. It's one of the fastest-scaling software companies we've seen."
"The HeadSpin platform signals a radical shift in the approach to both building and monitoring users' mobile experiences. Traditional solutions have only simulated real-world conditions for developers or offered very limited manual testing that doesn't scale." GV General Partner Karim Faris also added.
"HeadSpin is the first deep, AI-driven platform that helps find the root cause of quality and user experience problems without introducing any overhead or requiring a complex installation," Faris stated.