Lilium Unveils Five-Seater Jet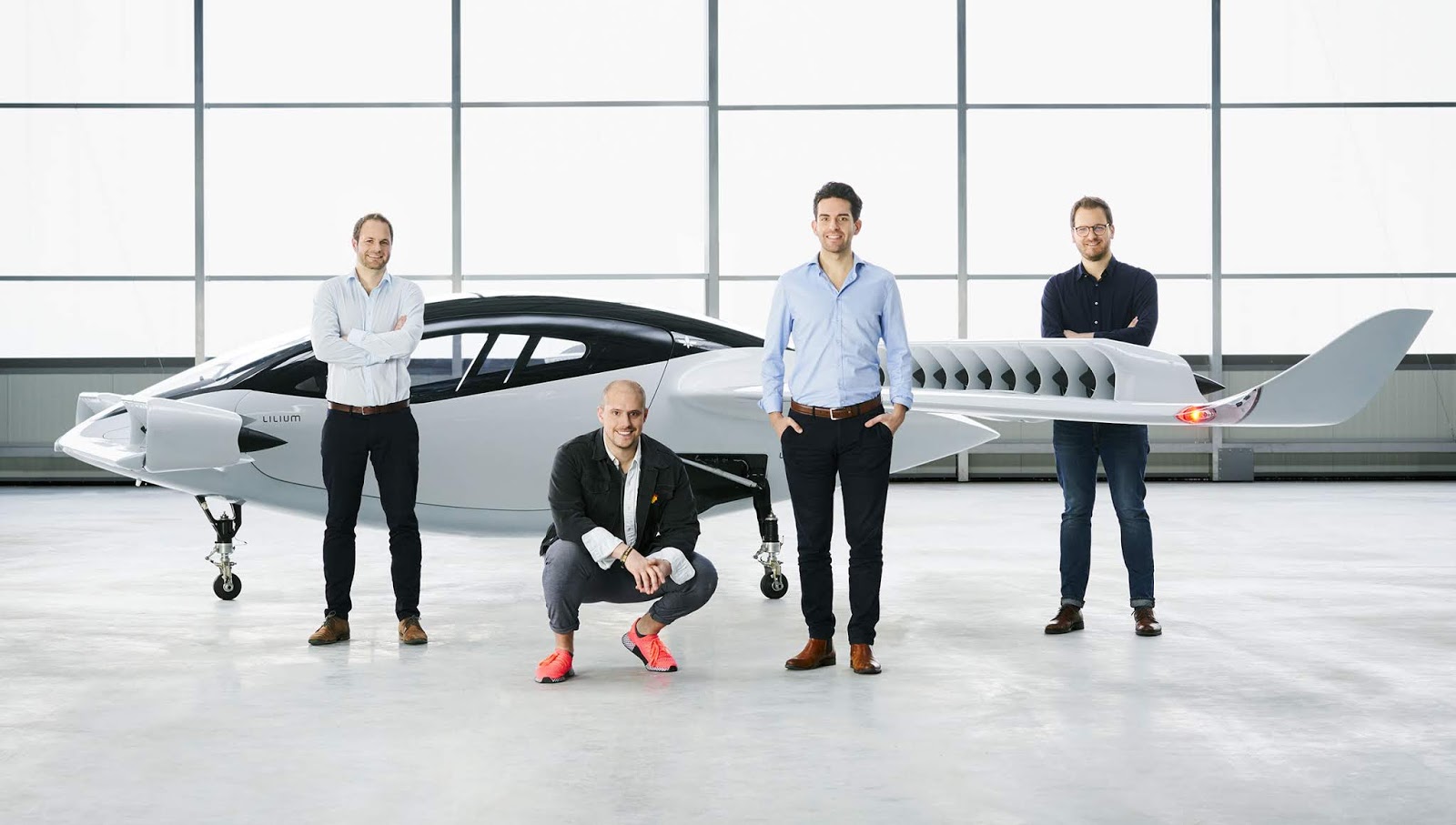 (Starting from left) Lilium co-founders Sebastian Born, Patrick Nathen, Daniel Wiegand, and Matthias Meiner pose with the Lilium Jet

image: Lilium
Lilium, a Munich based startup with $100 million in funding that's developing electric vertical take-off and landing jets has unveiled a new five-seater all-electric aircraft prototype and announced a completion of its first maiden flight in German skies. The new aircraft dubbed Lilium Jet is powered by 36 all-electric jet engines that Lilium says allows it to take-ff and land vertically, "while achieving remarkably efficient horizontal, or cruise, flight."
The new prototype has a quite simple design, with no propellers, no tail, no gearbox, and no rudder. Lilium says this "contributes to the safety and affordability of the aircraft" and also leaves room for customer-oriented features like panoramic windows and gull-wing doors.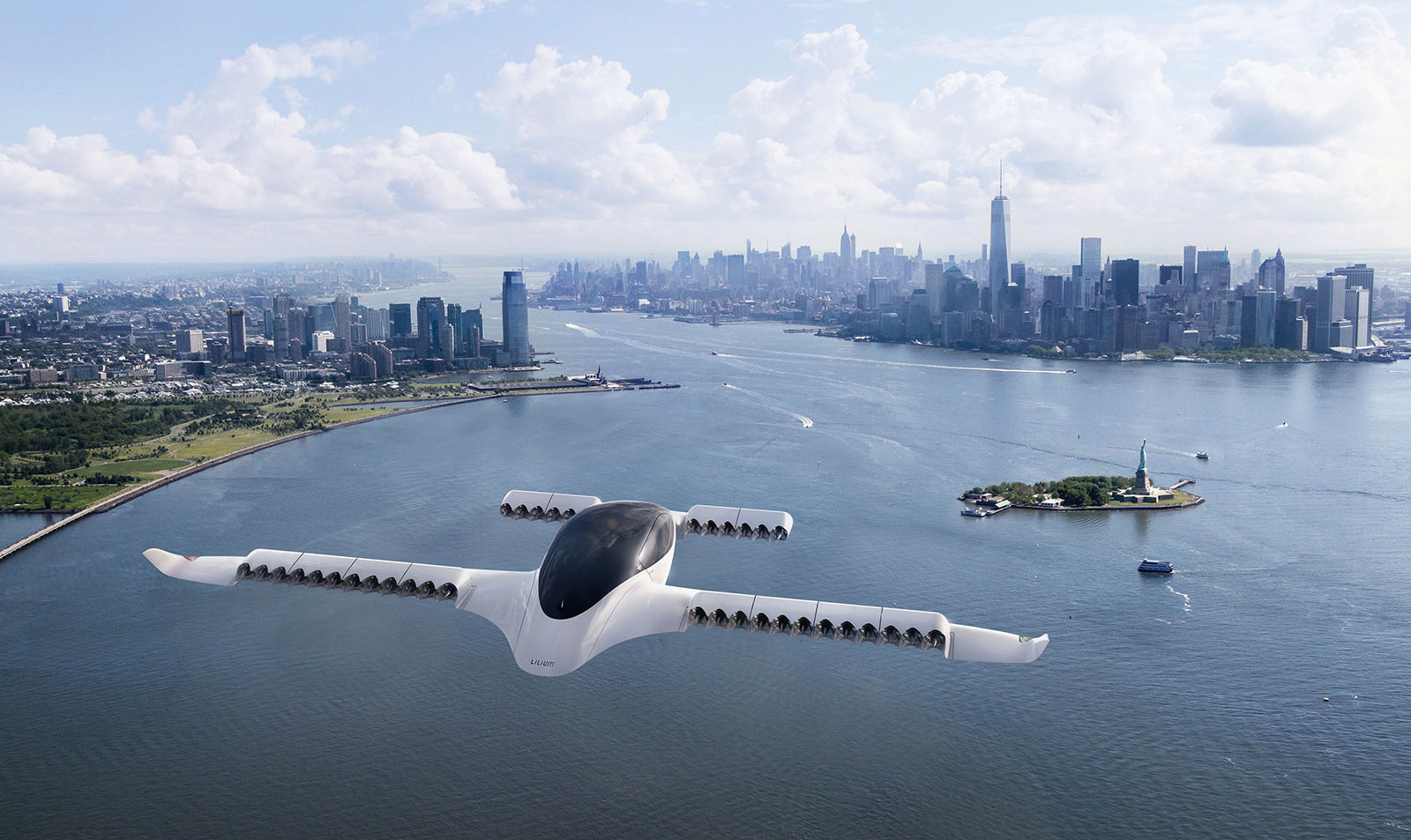 Lilium Jet

image: Lilium
The Lilium Jet features a top speed of 300km/h and can go 300km on full charge. It first took to the air at 08.03 local time on 4th May 2019 in Germany, after "extensive ground testing" at Lilium's Munich headquarters. The prototype aircraft is controlled from the ground. Lilium says it plans to operate it as part of an on-demand "air taxi" service.
Lilium is targeting 2025 for full operation of the planned on-demand service and says trial services will start earlier than this in several locations. The company had previously built a two-seater prototype that it successfully tested in 2017. Lilium is notably backed by the likes of Obvious Ventures, Tencent, Atomico, and Freigeist.