Next SPAC Deal: EV Metals Company DeepGreen Metals?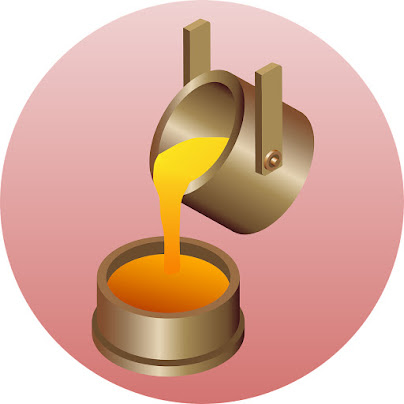 Special-purpose acquisition companies (SPACs) have been on a tear as of late, with 2020 and just two months into 2021 collectively drawing hundreds of SPAC listings that have raised tens of billions of dollars. With a SPAC boom, it's such that investors are betting on the use of SPACs to buy into promising companies and looking to make profits from them, and one of the industries to have drawn high positive interest from investors has been electric vehicles.
Many companies in the electric vehicle industry, most recently the electric carmaker Lucid Motors, have sealed big SPAC deals and drawn a lot of attention with them. The whole industry is being propped up with electric carmakers taking the lead and complementary businesses such as battery makers and charging network companies following suit.
Now, it seems that the latest company in the EV industry to be targeting a SPAC deal is DeepGreen Metals, a company that plans to produce metals with a minimal environmental impact that'll then be used in the making of electric vehicles. The company is in talks to go public by merging with Sustainable Opportunities Acquisition Corp (NYSE:SOAC), according to a Bloomberg report.
DeepGreen is notably a Canadian company. It's said that its talks to merge with Sustainable Opportunities Acquisition Corp may result in a deal that'll value it at $2.8 billion. 
Sustainable Opportunities Acquisition Corp, like its name suggests, is a SPAC that's primarily looking for a target in the clean energy and sustainability sector, and as such, a company like DeepGreen Metals seems to be a likely target.
Notably, DeepGreen Metals is still a company in its early phases and doesn't plan to begin production until 2024. As such, it'll be that investing in the company will be betting on its future prospects of carving out a lucrative market for itself by producing metals for an electric vehicle market getting bigger over time.
Obviously, metals are crucial to the production of both electric and internal-combustion-engine vehicles. Though, the production of the metals used to manufacture cars often comes with high pollution and environmental impact which may then be a drawback to electric carmakers with missions to reduce environmental impact buying those metals.
As DeepGreen is looking to produce metals with more efficient and environmental-friendly processes, it could be carving out a lucrative market for itself by supplying metals to electric carmakers that are expectedly looking to lessen the environmental impact from their supply chain.
Many electric carmakers have drawn criticism for creating pollution from their supply chain even as they seek to lessen pollution and environmental hazards through the production of their electric vehicles. One major example is Elon Musk-led Tesla.
With DeepGreen, electric carmakers like Tesla could lessen their impact and become more environmentally friendly with their supply chains if the Canadian company's plan comes to fruition and sees it begin producing metals with minimized environmental impact. Such, it may be a lucrative target for a SPAC and then investors, depending on their appetite for higher-risk investments.
For now though, a merger deal between DeepGreen Metals and Sustainable Opportunities Acquisition Corp (NYSE:SOAC) hasn't been confirmed and can only be subject to speculation.