Nuro Buys Driverless Truck Startup Ike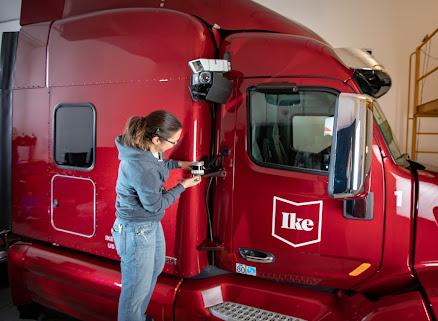 Just after closing a $500 million round, the self-driving company Nuro that makes its autonomous vehicles for deliveries of goods and items has announced that it's acquired another self-driving company, one that's focused on the trucking industry named Ike Robotics.
Ike and Nuro were already partners before this just-announced acquisition, wherein Nuro licensed self-driving technology developed by Ike. The company will now be getting more closer with Nuro thanks to its acquisition.
Ike has been bought out after just two years of existence, wherein it raised $52 million in venture funding from investors such as Redpoint and Bain Capital Ventures. The price Nuro is paying for Ike isn't disclosed.
Compared to Ike, Nuro is heavily-funded, with some $1.5 billion in venture funding and a post-money valuation of $5 billion. Under Nuro, Ike will likely have access to more resources to further its cause, making Nuro now a major player in both autonomous driving for on-demand delivery as well as trucking.
Ike was founded in 2018 by veterans of Apple, Google, and Uber's Advanced Technologies Group, which recently got sold to a competitor, Aurora. In just two years of existence, Ike reached high heights by securing deals to develop autonomous trucks for the logistics firms Ryder, NFI, and DHL. 
In DHL's case, Ike secured a deal to develop up to 1,000 autonomous trucks for the logistics giant. 
Ike's acquisition by Nuro adds to the series of major consolidations in the self-driving industry, whereby a handful of rivals have begun merging with each other in order to gain more ground against competition from bigger and more cash-rich competitors such as Alphabet's Waymo.
Photo credit: Ike Robotics