Online Clothes Reseller ThredUp Files To Go Public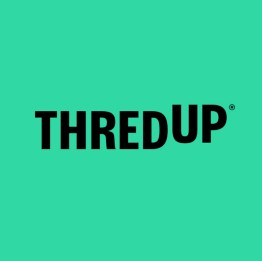 ThredUp, an online consignment and thrift store offering secondhand clothes, filed confidentially for an IPO in October 2020 and has now publicly released its S-1 filing with the US Securities and Exchange Commission (SEC) for that as expected.
ThredUp will list on the Nasdaq Global Select Market under the symbol "TDUP."
By the stats:
ThredUp's S-1 filing shows $186 million in revenue for 2020, compared to $164 million in the previous year, 2019, and $130 million in 2018, the year before that. The company isn't profitable and hasn't been for the past three years, reporting respective net losses of 

$48 million, $38 million, and $34 million in 2020, 2019, and 2018.
ThredUp has a high Gross Profit rate, being nearly 70% in both 2020 and 2019. Most of the company's expenses making it record net losses are attributed to 'Operations, product and technology'. 
ThredUp doesn't spend so much on sales and marketing, with its 2020 and 2019 spend for the segment coming at $29 million and $22 million respectively in 2020 and 2019. Such indicates high organic customer acquisition and retention.
As of the end of 2020, ThredUp says it had 1.24 million active buyers and 428 thousand active sellers on its platform.
Investment bank Goldman Sachs has a stake in ThredUp and unsurprisingly is a lead underwriter for the company's initial public offering.
Major ThredUp shareholders listed in the company's S-1 include Redpoint Ventures, Upfront Ventures, Highland Capital Partners, and its Co-Founder and CEO James Reinhart.
With an S-1 filing made, a final debut on the public markets by ThredUp should be expected soon.