Online Grocer Good Eggs Raises Fresh $100M Round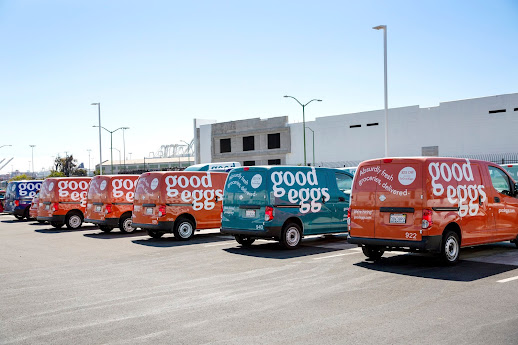 Good Eggs, a popular on-demand grocery delivery service operating in the US, has closed a fresh funding round of $100 million led by the investment firm Glade Brook Capital Partners, with participation from existing backers including Benchmark Partners, Index Ventures, and Obvious Ventures; and new investors GV, Tao Invest, Finistere Ventures, and the food products giant Rich's.
With its new funding, Good Eggs will work to grow its reach in an American grocery delivery market that's predicted (by Goldman Sachs) to reach $150 billion in sales by 2026. It's such that the Covid-19 pandemic has widely driven up the growth of the online grocery market and with Good Eggs being a major beneficiary of this growth.
Good Eggs sources groceries from a network of partner stores and offers same-day delivery to its customers across a handful of locales in the US. The company itself is based in San Francisco, the city that's known to house many and more technology companies than any other region in the US.
Good Eggs is actually a story of a fall from grace, then a rebound back to grace later on. Founded in 2011, the company had raised up to $56 million in funding from investors but had to shut down all its operations except in one city, San Francisco, in 2015, becoming lean due to business struggles. 
After its near-shutdown, Good Eggs worked to fix itself and then rebounded on the backs of more venture funding. Now, with a fresh $100 million round, the company has now raised a total of $165 million in venture funding since it rebounded.
Over the past year, Good Eggs says that it grew its revenues to "9 figures" and hired 400+ new employees to keep up with the growth of its business. Most of Good Eggs' business comes from the Bay Area, which is the region that the company has chosen to focus on.
With its new funding, Good Eggs will invest more in growing its business. The valuation that came with the new funding wasn't disclosed.
Photo credit: Good Eggs