Postmates Raises $225 Million, Valued At $2.4 Billion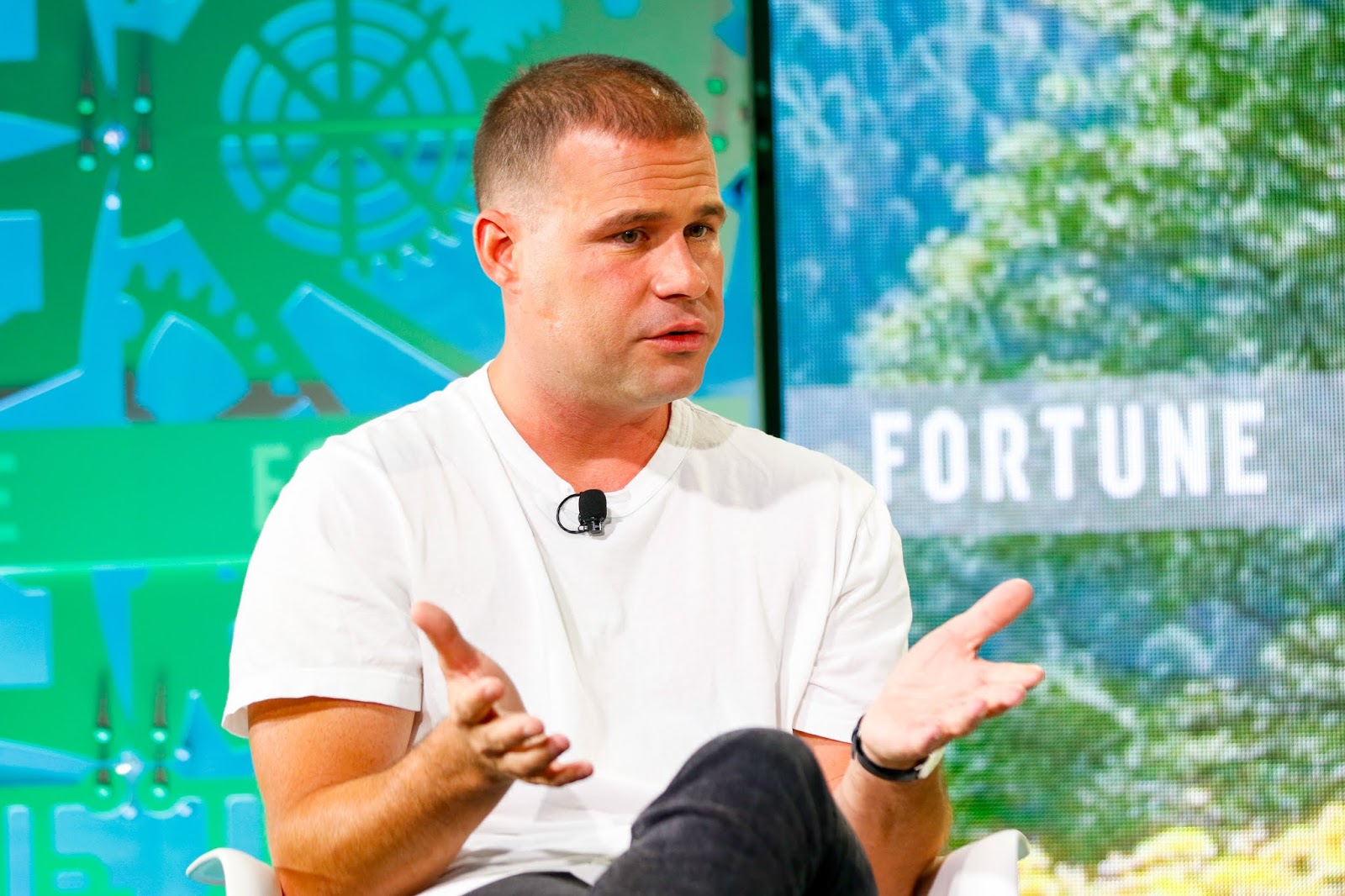 Postmates CEO Bastian Lehmann
Photograph by Fortune Magazine
Following reports of Postmates having held acquisition talks even after earlier confidentially filing for a public offering, the San Francisco-based food delivery startup has raised $225 million in funding from private equity firm GPI Capital at a $2.4 billion valuation, up from $1.85 billion earlier this year. According to Forbes, which first carried the news of Postmates' new funding, the capital infusion comes at the 11th hour of a possible IPO by Postmates. After confidentially filing for an IPO in February, Postmates delayed a public market debut but was later reported to be planning to unveil its IPO prospectus this month.
Prior to this funding, Postmates had raised nearly $700 million in total funding. An 11th hour pre-IPO financing isn't unheard of, with some companies having done that in past time. Such occurrence could signify a company needing to add more cash to its coffers or looking to boost its valuation ahead of an IPO. However, there's no certainty Postmates will proceed with an IPO soon. An earlier report concerning Postmates' acquisition talks also stated that the company considered raising additional private funding to push the need for an IPO farther.
"We are excited to have GPI as a partner and the lead of this round during such a pivotal year for Postmates," Postmates CEO Bastian Lehmann said in a statement. As part of the investment, GPI Capital partner Khai Ha will join Postmates' board, not long after the company added a new board member by name of Kristin Reinke, Google's VP of finance. Reinke's addition seemed like a sign of Postmates being serious to proceed with IPO plans, but there's no official word yet from the company.
This era seems to be a golden one for startups, with hundreds of millions in funding announced every now and then. Today alone, Stripe announced it's raising $250 million in funding at a $35 billion valuation, Automattic announced $300 million in funding from Salesforce Ventures. Two days ago, GitLab announced $268 million in Series E funding that valued it at $2.75 billion valuation. A week ago, Samsara raised $300 million in funding, and these are just few out of many.
Although Postmates was an early mover and pioneer in the on-demand delivery market, the San Francisco-based company lags in market share compared to competitors like Uber Eats and DoorDash, according to Second Measure data. Second Measure's analysis placed Postmates with 11.5% of the U.S. meal delivery market in July. Such figure is actually significant, but lags behind Uber Eats' 12.8% and DoorDash's 36.5% respective market shares, according to Second Measure. Postmates reportedly booked $400 million in 2018 revenue but without profitability, just like several other startups that recently hit the public markets albeit not-too-good-looking reception.
More on Postmates: