SoftBank Backs Out Of WeWork Tender Offer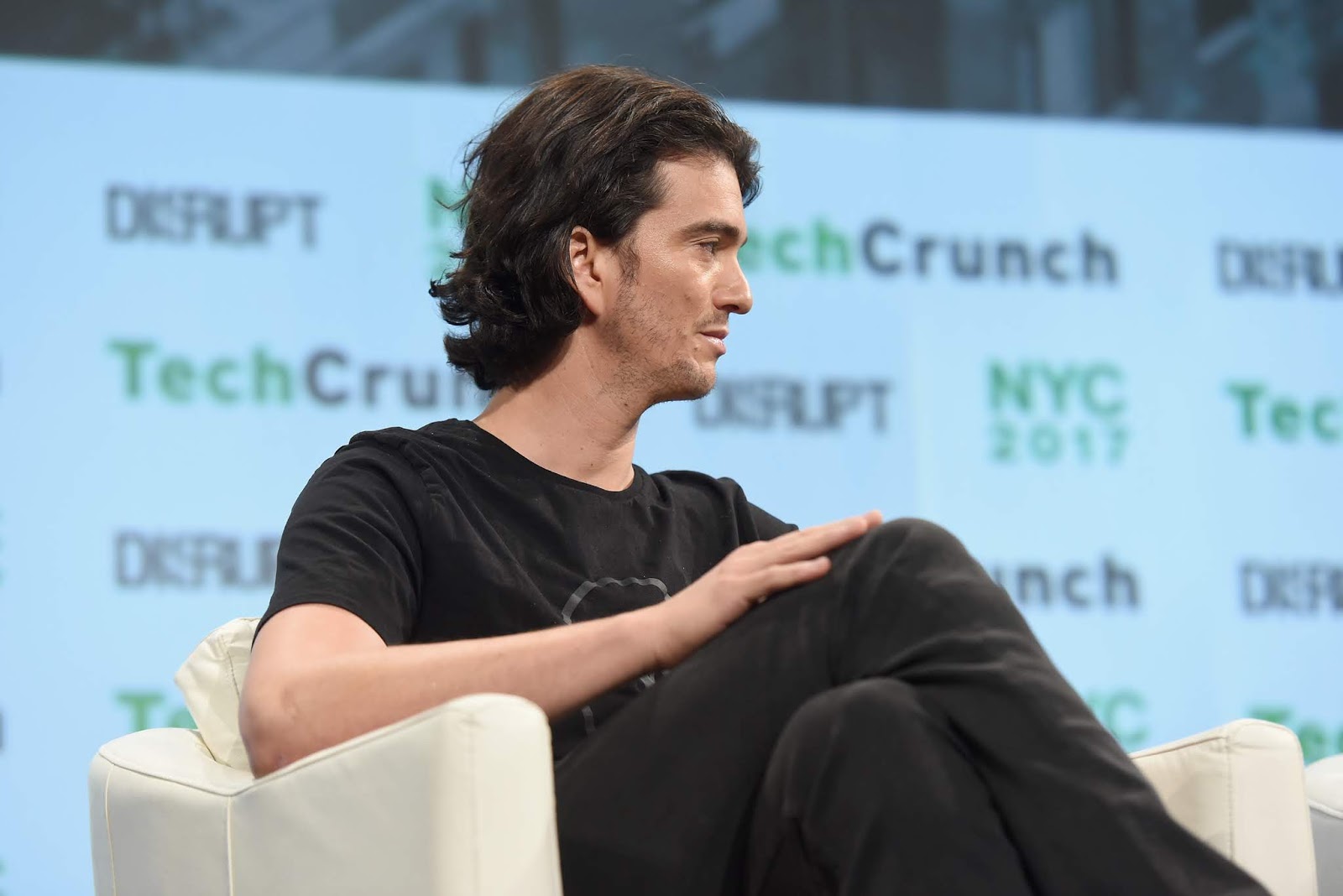 WeWork founder Adam Neumann.
Japanese conglomerate SoftBank has apparently pulled out of a proposed deal to purchase up to $3 billion worth of shares in troubled office rental firm WeWork, a deal that was put together as part of a restructuring that saw the ouster of the company's founder and previous CEO, Adam Neumann. SoftBank set up the $3 billion tender offer as part of an overall bailout package for troubled WeWork that amounted to $9.5 billion. That package now seems to be down by $3 billion, nevertheless leaving a remainder of a still high $6.5 billion, which consisted of $5 billion in new financing and the acceleration of an existing $1.5 billion investment commitment. That part of the deal is still being honored by SoftBank.
The $3 billion tender offer SoftBank just pulled out of would have benefitted mostly a few WeWork shareholders including founder Adam Neumann, venture capital firm Benchmark, and former CFO Ariel Tiger. As for that case, the offer seems to have angered employees at WeWork, which had to cut thousands of jobs as part of enacted cost-cutting measures. After SoftBank's bailout deal which gave it a majority stake in WeWork, the Japanese conglomerate replaced most of the company's leadership team with an aim of turning around its finances which were in no good state. WeWork spent money lavishly and racked up billions in losses while expanding. Such was the case that WeWork risked running out of money without additional financing that it aimed to get from an initial public offering (IPO). After having filed to go public, WeWork had to scrap its plans after investor pushback and scrutiny stemming from its finances.
SoftBank had earlier notified WeWork investors through a letter that it could pull out from its $3 billion tender offer if certain agreements weren't met by a stipulated deadline. Concerns cited in the letter included regulatory issues and a few U.S. government investigations opened into WeWork, including from the Justice Department and Securities and Exchange Commission (SEC). In response, two of WeWork's board members said the company would consider dragging SoftBank to the courts if it pulled out, which SoftBank just did. We may then be seeing much more on this topic if WeWork really takes legal action against SoftBank. To note, court records are one of the top sources of privy information on business cases.
Amid WeWork's woes, the coronavirus outbreak seems to have added much more. At a time when lockdowns have been instituted in many cities including major hubs where WeWork operates many shared offices, revenue for the company will surely dwindle. People avoiding large physical gatherings amidst enacted social distancing measures implies much lesser revenue for WeWork. In fact, the company is fresh off the cut of 250 jobs to contain costs.
The coronavirus outbreak hasn't spared SoftBank either. One of its portfolio companies, carsharing startup Getaround, was reported to be 'actively' seeking a sale amidst dwindling revenue resulting from much less usage amid the coronavirus outbreak. Another of its investments, OneWeb, which SoftBank poured north of $1 billion into, recently filed for bankruptcy. Other of its investments like Uber and Oyo Rooms have taken a beating in the form of slowed business stemming from the coronavirus outbreak.
To top it all, SoftBank, which was once valued WeWork as high as $47 billion, has already recorded a whopping $4.6 billion loss on its investment in the office rental firm. Under SoftBank's proposed bailout, WeWork's current private valuation amounts to around $8 billion.