Tech Laureates, Execs Endorse Biden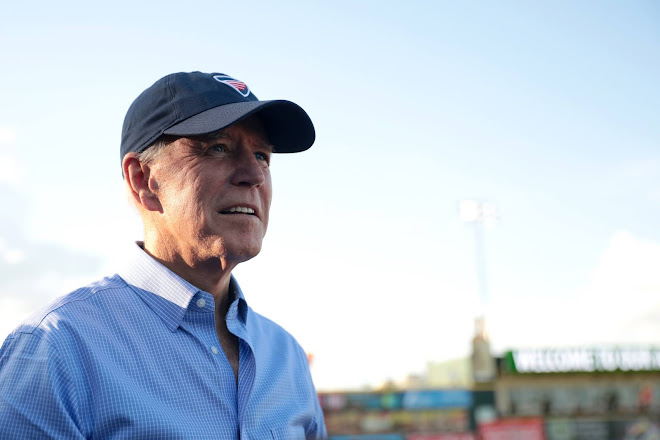 Photo credit: Gage Skidmore/Flickr

A group of two dozen technology laureates and executives have teamed up to openly endorse U.S. presidential candidate Joe Biden and his running mate Kamala Harris, citing immigration concerns as a major reason for the endorsement. The group of two-dozen Turing Award winners — an award fondly called the Nobel Prize of computing — signed an open letter endorsing the team of Biden and Harris, citing a need to encourage immigration as a means to boost the technology industry in the US. Among the two-dozen laureates who signed the letter include Pixar co-founder Ed Catmull, Google executive Vincent Cerf, Alphabet executive chairman John Hennessy, famous computer scientist Donald Knuth, Facebook AI Chief Yann LeCun, and MIT Professor Barbara Liskov. 

The endorsements, as noted, represent the opinions of the people who signed the letter and not the firms they work for. "Information technology is thoroughly globalized. Academic computer science departments attract talented students, many of whom immigrate and become American inventors and captains of industry," the open letter stated. "We celebrate open source projects, the lifeblood of our field, as exemplars of international collaboration. Computer Science is at its best when its learnings and discoveries are shared freely in the spirit of progress. These core values helped make America a leader in information technology, so vital in this Information Age."
"Joe Biden and Kamala Harris listen to experts before setting public policy, essential when science and technology may help with many problems facing our nation today," it stated. 
The behemoth U.S. technology industry is famed for being staffed and pulled forward by a lot of immigrants globally. For example, a 2018 study showed that more than half of all private technology companies valued at or above $1 billion in the US (as of the time of the study) had at least one immigrant founder. It's then no surprise that the tech laureates, many of themselves immigrants, are rooting for favorable immigration policies, and apparently, see the team of Joe Biden and Kamala Harris as a way towards that. The official 2020 U.S. Presidential election is fast approaching, scheduled to hold on the 3rd of November, 2020, exactly two weeks from today. The election will see the duo of current U.S. President Donald Trump and Vice President Mike Pence run against the team of Joe Biden, himself a former U.S. Vice President, and Kamala Harris, a long-time American politician and attorney.