TripActions raises $154 million at valuation north of $1 billion
Andreessen Horowitz Co-founder and General Partner Ben Horowitz

Photo by Steve Jennings/Getty Images for TechCrunch
Corporate travel startup TripActions has announced $154 million in Series C funding led by Andreessen Horowitz whose partner and co-founder Ben Horowitz will now be joining its board along with existing investors Lightspeed Venture Partners, Zeev Ventures and SGVC.
The 3 year old company has now raised $232 million in funding so far and will gear these funds towards expanding its research and development team, continuous investment in its innovative global fulfillment model, growing adoption of its new suite of service offerings and applying innovative technology solutions to the pain points of corporate travel as per its statement.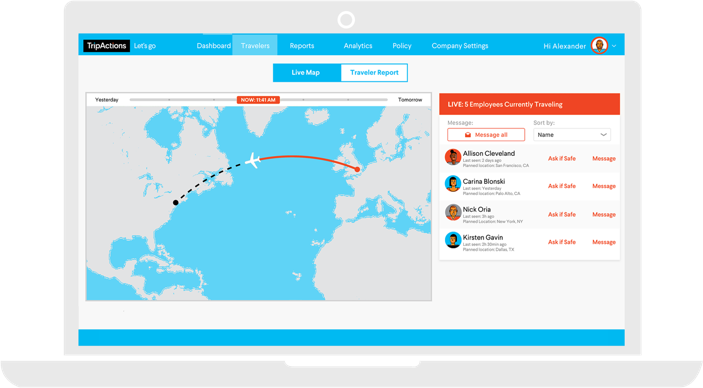 TripActions
TripActions has expanded its operations to 7 global offices so far and counts customers including notable names like Lyft, Dropbox, Sara Lee Frozen Bakery and Stella & Dot.  It says its customers see 34% savings on their hotel spend and traveler adoption rates over 90% versus the industry norm of 50%.
"We're re-thinking the way that corporate travel is run and supported globally. With AI and machine learning, we're able to deliver a truly customized traveler experience at scale, allowing us to reduce the time to book a trip from more than hour to a mere 6 minutes. We're also using this technology to deliver incredible support. Imagine a world where every travel headache –– whether that be a flight delay or a lost hotel room –– is taken care of before you even knew something was wrong. This is exactly what TripActions is able to offer to our customers today." TripActions CTO and co-founder Ilan Twig said.
TripActions
"TripActions is reshaping the stone age corporate travel industry with a solution that uses modern software and machine learning to deliver a personalized, delightful experience for road warriors and their employers," Ben Horowitz also said. "It's a real breakthrough. When we interviewed their customers, both the employer and the employees loved the service. We rarely see that and never in travel."