Turkish E-Commerce Firm Hepsiburada Files For US IPO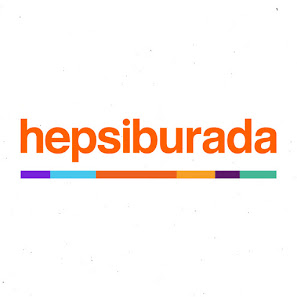 The second-biggest e-commerce company in Turkey has filed for an initial public offering in the US. The company is Hepsiburada.com, formally known as D-Market Elektronik Hizmetler ve Ticaret AS.
Hepsiburada has filed for an IPO on the Nasdaq stock exchange. The filing comes after the company more than doubled its sales in 2020 compared to 2019, as the Covid pandemic led to a massive surge in online shopping.
Here, we're breaking down some of the most important stats gotten from Hepsiburada's F-1 filing with the US SEC.
By the Numbers
In 2020, Hepsiburada earned 6.4bn Turkish liras ($750mn) in revenue. 2020 was a very good year for the company thanks to the surge in online shopping, wherein it more than doubled its revenue from 2.6bn Turkish liras ($307mn) in 2019.
Hepsiburada isn't profitable on a net basis, reporting a net loss of 475mn Turkish liras ($56mn) in 2020. At least, the company's fast-growing sales justify such a loss which isn't that big relative to its sales.
The Gross merchandise volume on Hepsiburada's online marketplace rose to 17 billion liras ($2bn) in 2020 from 8 billion liras ($960mn) in 2019. It had 9 million customers at the end of the year.
Hepsiburada is known to be the second-biggest online retailer in Turkey. Citing data from management consulting firm Arthur D. Little, the company claimed a 17% market share as of last year.
Hepsiburada had 2.7 billion liras ($320mn) in liabilities in 2020.
Highlights
Hepsiburada was founded by Hanzade Dogan Boyner, the daughter of Turkish billionaire businessman Aydin Dogan. She owns 75% of the company together with her three siblings, her stake being the lion's share of 24.6%. 
The remaining 25% of Hepsiburada is owned by American asset manager Franklin Templeton. 
An IPO on the US markets by Hepsiburada is a pace-setter for the Turkish tech industry. The other major e-commerce player in the country, Trendyol, is still privately held. 
Though Turkey isn't a major global tech hub, it's managed to harbor some billion-dollar tech companies including mobile games maker Peak (sold for $1.8bn to Zynga) and Getir, a grocery delivery app valued at $2.6bn from a March funding round.
Hepsiburada will list American depositary receipts on the Nasdaq stock exchange under the "HBX" trading symbol.