Uber Wins Fight To Stay In London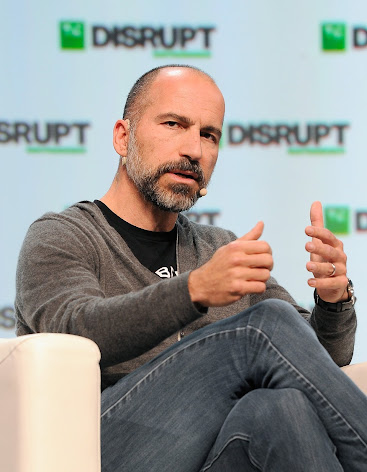 Uber CEO Dara Khosrowshahi.
Photo by Steve Jennings/Getty Images for TechCrunch, under Creative Commons license
Ride-hailing giant Uber has won a legal fight to continue operating in the city of London after it got stripped of its license to do so for the second time in November of last year. A London judge has overturned a decision by the city to not renew Uber's operating license, marking the second time the ride-hailing company is fighting such a battle in the city and emerging victorious. In November last year, Transport for London (TfL), the city's transportation regulator, refused to renew Uber's license after stating that it observed a "pattern of failures" as regards security checks and balances which as a result put passengers at risk.
"Despite their historical failings, I find (Uber), now, to be a fit and proper person to hold a London PHV (private hire vehicle) operator's licence," Tan Ikram, a deputy senior district judge of the UK judiciary, said as he overturned the ruling to prevent Uber from operating in London. Ikram said he now has "sufficient confidence" that Uber "no longer poses a risk to public safety" in the city of London, which is by far the company's biggest market in all of Europe. In reaction to the news of Uber's license renewal, the company's shares shot up by 6% in pre-market trading.
Uber was initially granted a 5-year license to operate in London from 2012 through 2017, after which the city refused to renew the company's license. A legal battle then ensued in which Uber prevailed and was granted a 15-month license to operate in the city beginning from June of 2018. Nearing expiration, Uber applied to renew its license in the city but was granted its request for only a 2-month period, after which the city refused to renew its license again. But once again, Uber has now prevailed, with its license renewed and allowing for the company to operate in the UK's most populous city and overall one of the world's most economically active cities.