UBS Says Robo-Taxi Industry Could Baloon To $2 Trillion By 2030
A Ford driverless vehicle

image: Ford
According to UBS Group AG analysts, the global robo-taxi market could be worth over $2 trillion a year by 2030 and mass adoption of self-driving vehicles could provide a crucial boost to a number of existing sectors. The estimate is grounded on a UBS Evidence Lab simulation of a robo-taxi fleet in New York that made efficient use of routes and riders' connection with vehicles.
Key metrics like margins and charging-station network reach, running costs, and utilization rates were also taken into consideration. The $2 trillion estimate includes revenue from manufacturing the vehicles and tires, setting up charging stations, providing electricity, and semiconductors needed to back up self-driving tech.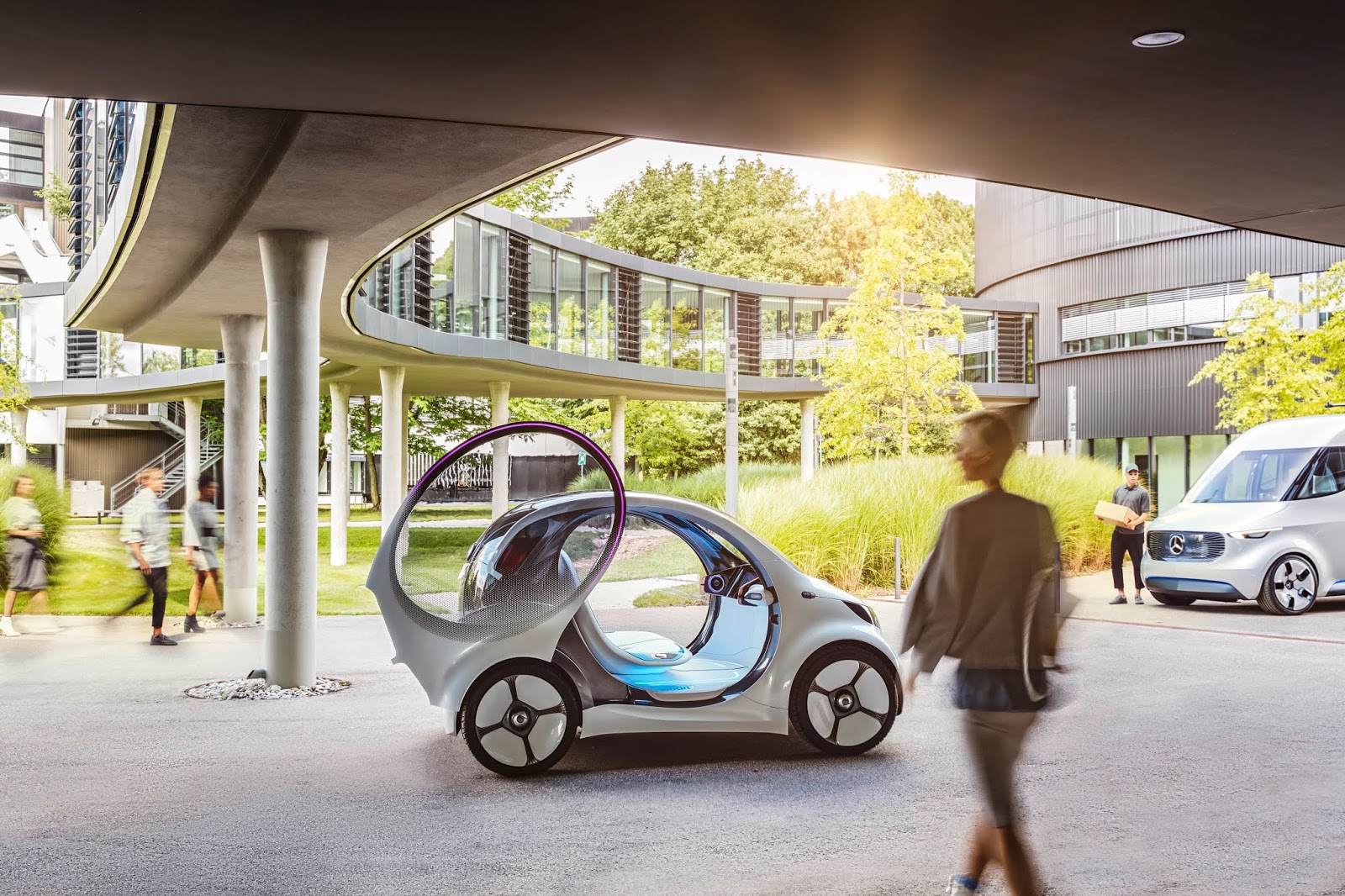 The smart vision EQ fortwo driverless vehicle concept
image: Mercedes-Benz
The report from UBS analysts is feasible both financially and technologically and "once the inflection point is reached, we believe the growth rate for robo-taxi adoption will be steep," the analysts'report said.
The driverless vehicle industry has been quite hot as of late. Driverless trucking unicorn TuSimple recently landed a contract to haul mail for the United States Postal Service, Udacity and Mercedes-Benz recently collaborated for a new Nanodegree, Aurora made its first acquisition, snapping up lidar startup Blackmore, Waymo recently made self-driving cars available on Lyft. GM Cruise — a top player in the robo-taxi race — also recently raised $1.15 billion at a $19 billion valuation.