Unilever Abandons Bid To Buy Pharma Giant GSK's Consumer Health Business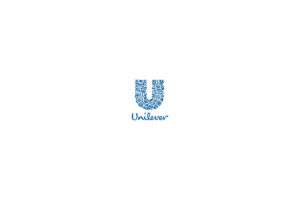 Unilever (LON: UNVR), the British consumer goods giant, has backed out from its pursuit to buy British pharma giant GlaxoSmithKline's consumer business. The company said it wouldn't raise its offer above £50bn ($68bn) as demanded by GSK's shareholders and therefore is backing away from the deal.
The abandonment is a significant blow to Unilever, which is under pressure from shareholders to grow its consumer goods business amid stalling sales. The consumer goods sector is very price-sensitive, where minor cost changes can have major effects. Recent factors such as inflation pushed Unilever to increase the price of its goods, and it's affecting sales growth.
Unilever's confirmed its latest pursuit of GSK's consumer health business barely a week ago. The company repeatedly approached GSK and Pfizer, the two pharma giants that own the consumer health business, as a joint venture. GSK owns the lion's share of 68%, while Pfizer owns the remaining 32%.
GSK is under investor pressure to divest from its consumer health business and focus on high-earning, blockbuster pharmaceutical treatments. It announced plans in 2021 to spin off its consumer division as a separate publicly-traded company. It makes sense that Unilever saw an opportunity in the divestment and tried to buy the business, but to no avail.
Unilever was indeed desperate for GSK's consumer division. It increased its bid four times and only gave up this week after GSK and Pfizer rebuffed it once more. As such, Unilever will have to find other strategic ways to grow its consumer goods business. GSK is also free to spin off its consumer business into a separate company listed on the London and New York Stock Exchanges.
In recent years, Unilever's share price has lagged behind its competitors. Its shares have slipped 30% since 2019, when its current chief executive, Alan Jope, took over. This poor performance has caused substantial pressure from Unilever's investors to expand its business and deliver healthy returns. GSK was one way, but that's now out of the door.
GSK wanted around £60bn ($82bn) for its consumer business, but Unilever refused to go further. At some point, top Unilever shareholders also pushed against the deal for its proposed high price, and the company obliged. "Unilever is committed to maintaining strict financial discipline to ensure that acquisitions create value for our shareholders," it said in a press statement.
Unilever reported €39bn ($44bn) in revenue in the nine months ended September 2021, the last period for which it's given financial reports. Sales for that period were up a meager 1.7% year-over-year.
Unilever will unveil its fourth-quarter and full-year financial results for 2021 on the 10th of February, 2022.