Volvo outs Cross Country version of its V60 vehicle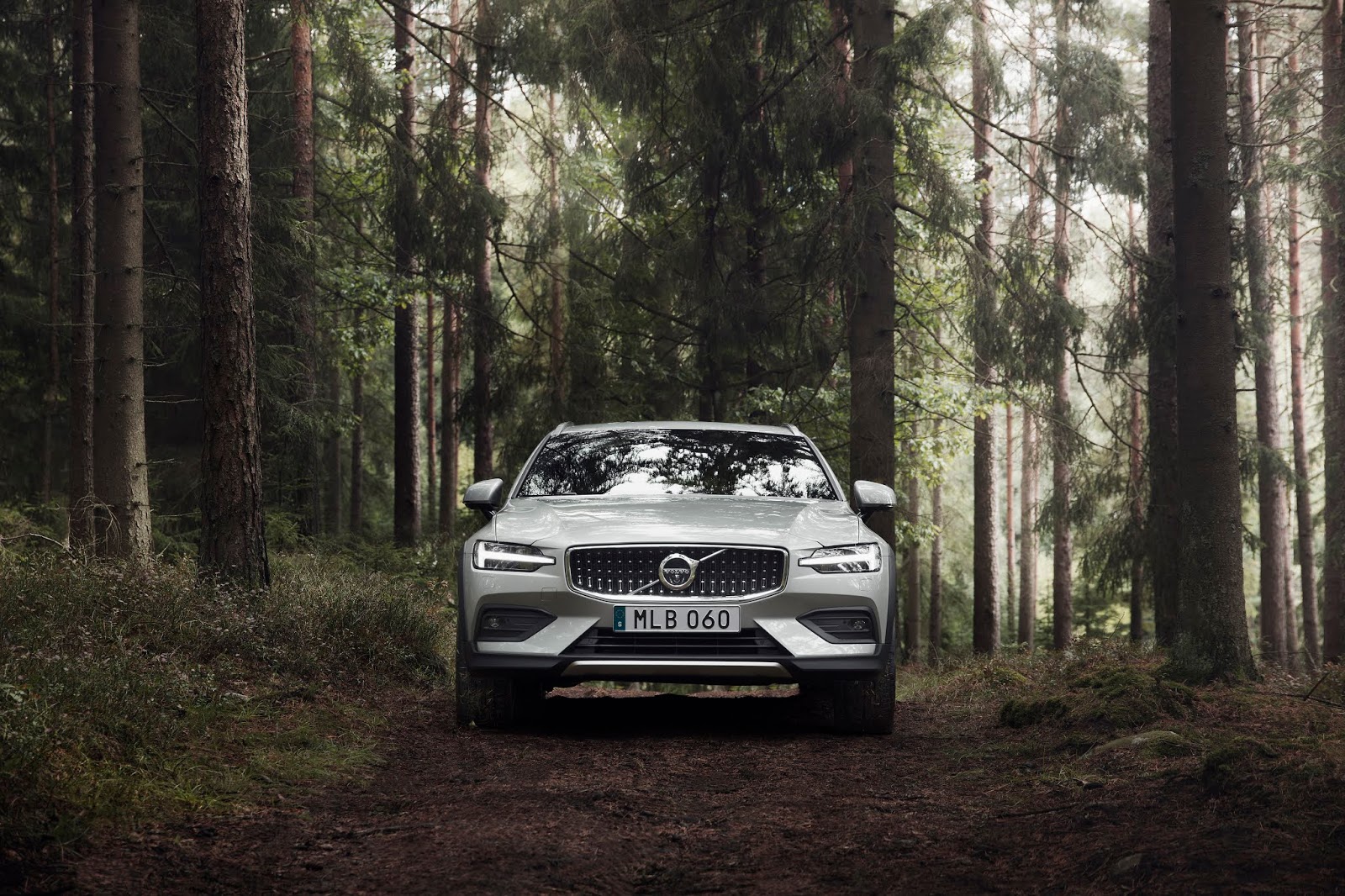 Volvo
Volvo has outed a new Cross Country version of its V60 vehicle in what marks a latest addition to its line-up of brand new Volvos which reflects its transformation in recent years. The initial V60 was launched earlier this year on the driveway of a Stockholm Villa reflecting its ability to function uniquely and seamlessly.
The Cross Country version of the vehicle takes the V60 from from the suburb to the skogen (Swedish for forest). It adds the capability on and off the beaten track which has defined Volvo's Cross Country vehicles since its initial outing 21 years ago.
Volvo
The Cross Country modification brings about a ground clearance up to 75mm higher than the regular V60 thanks to its specially developed chassis and suspension for enhancement of its off-road capability.
It packs other standard features such as All-wheel-drive, Electronic Stability Control, Hill  Descent Control, Corner Traction Control and a special Off-Road driving mode. The V60 Cross Country benefits from Volvo's award-winning Scalable Product Architecture (SPA) platform, safety technology and infotainment system just like its 60 Series and 90 Series stablemates.
Volvo
Volvo's City Safety with Autobrake is fitted as standard on the vehicle along with a Pilot Assist system which supports the driver in avoiding potential collisions and also during steering, acceleration and braking on well-marked roads up to 130km/h.
Run-off Road Mitigation, Oncoming Lane Mitigation and other steering assistance systems are also standard for the V60 Cross Country version. Its optional Cross Traffic Alert with autobrake further enhances safety along with other features which make the V60  one of the safest on the road.
Volvo
"The V60 Cross Country is every bit as refined as the other 60 and 90 Series cars based on our SPA platform," Henrik Green, senior vice president of research and development at Volvo Cars said in a statement. "The added versatility makes it at home in town and country, thanks to a higher seating position, increased ground clearance and dynamic all-wheel-drive capabilities."
"With the new V60 Cross Country, we take our Swedish family estate from one natural habitat to another," Volvo CEO Håkan Samuelsson also stated "We invented the Cross Country segment over 20 years ago and with this car, we reinforce our long-standing pedigree in safe, capable and versatile family cars."
Volvo
The Cross Country version's infotainment system is compatible with mainstream apps like Apple CarPlay, Android Auto and 4G to keep drivers connected at all times regardless of distant locations.
It packs a T5 AWD petrol powertrain and a D4 AWD diesel engine with Mild hybrid and plug-in hybrid variants to come at a later time and is also available through Volvo Cars' premium subscription service Care by Volvo which enables access to vehicles via a monthly flat-fee subscription rather than ownership.
…
Volvo