Airbnb Employees Are Said To Be Disgruntled With IPO Delays
Airbnb CEO Brian Chesky speaks during a keynote on the 22nd of February 2018 in San Francisco.

On Thursday, Airbnb issued a statement that said it plans to go public next year. The statement was brief, with just 15 words of main content, and somewhat unusual for a company. Companies usually give signs before going public but not really in a way Airbnb did so. A statement such as Airbnb's hinted of a case of "more than meets the eye", and that may just be the case, in the light of a New York Times report that said several Airbnb employees were somewhat frustrated with the inability to cash in their shares, and pushed for an IPO to happen. Airbnb's statement was likely a way of assuring such employees that they'll have the opportunity to reap monetary gains from their holdings next year.
According to The New York Times, several Airbnb employees wrote a letter to the company's founders last summer, adjuring to be able to sell their Airbnb stock options. With Airbnb being privately held, its shares cannot be easily traded or cashed in. As per The New York Times, employees pushed that Airbnb go public, a move that'll let them easily trade their shares with little restrictions. Such letter was a sign of tension that built up among Airbnb's 6,000-person workforce, The New York Times reports.
Compensation for employees at tech companies like Airbnb usually lie substantially or in some cases more on the equity side. In basic terms, companies usually compensate its employees with shares in addition to raw money. For public companies, let's say Google or Facebook, employees can easily sell the shares they're compensated with. But for private companies like Airbnb, shares are usually treated as "paper money", which as the name suggests, implies monetary gains that are not immediately realized and could become worth less or in some cases worthless when employees have the opportunity to cash out.
Employees as well as ex-employees of private companies have limited options to realize monetary gains from their shares, the most common being the case of secondary sales, i.e. private stock sales authorized by the company. One example of such case is when Softbank alongside other firms acquired $9.3 billion worth of Uber shares in January last year. Uber, which went public in May, was then still-private. The shares were purchased from Uber's employees as well as ex-employees whose shares had vested, and VC firms which had earlier invested in Uber.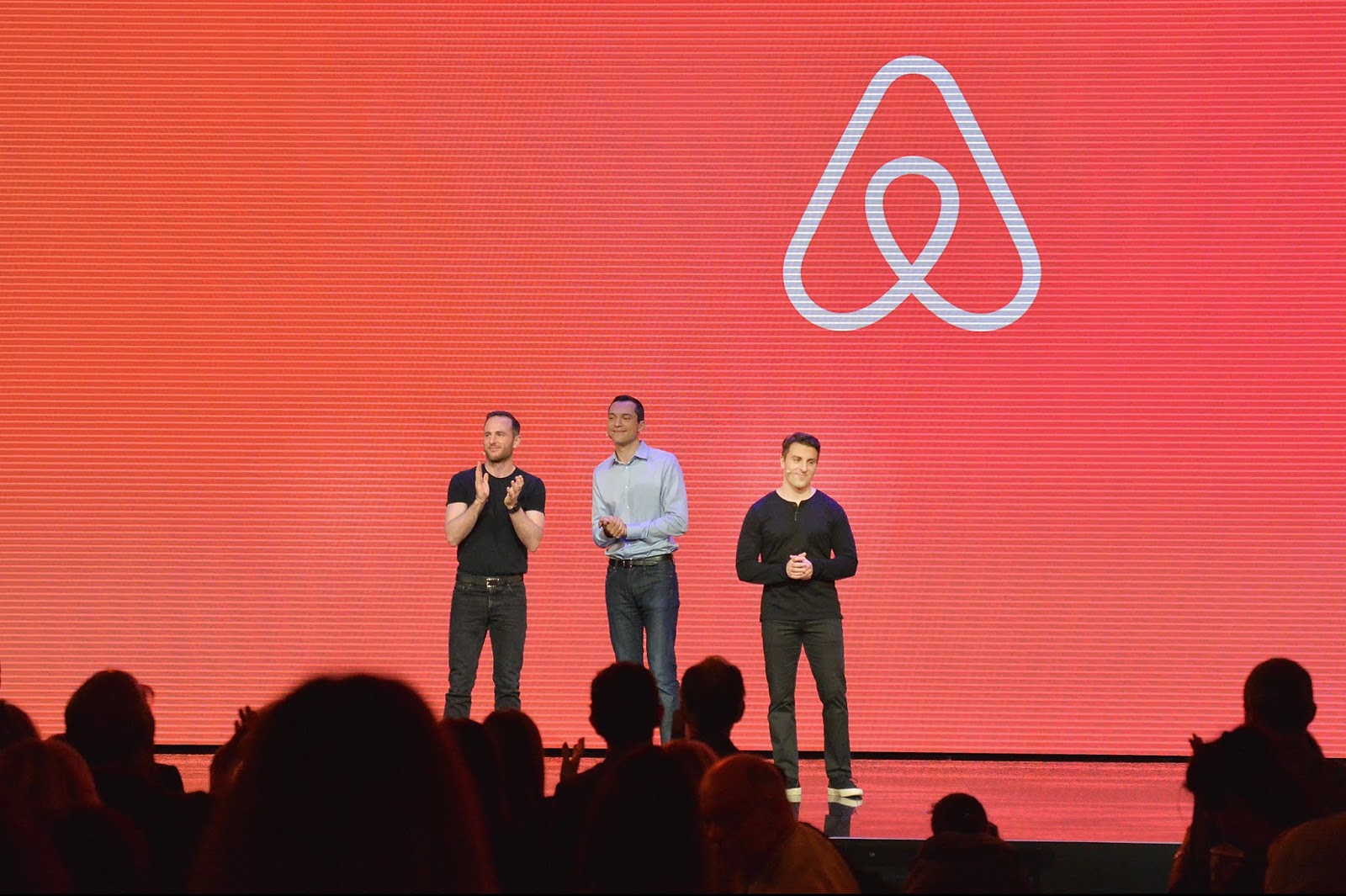 (Starting from left) Airbnb founders Joe Gebbia, Nate Blecharczyk and Brian Chesky

In 2016, Airbnb gave long-time employees an opportunity to sell their shares on the secondary market. According to Crunchbase data, Airbnb has had several other secondary sales, the size of which are not disclosed. The New York Times reports Airbnb made some adjustments like offering sabbaticals to longtime employees, extending its parental leave policy and increasing its retirement matching program to keep its employees happy. The company is also said to have created a program to offer low-interest general-purpose loans of hundreds of thousands of dollars to employees.
According to The New York Times, some current and former Airbnb employees have tried to work-around sales restrictions by offering their stock on a shadow, or secondary, market for private share sales. In recent weeks, such shares have traded for as high as $166, implying a valuation of $52 billion, NYT reports. Investment firms are also said to have offered loans to former Airbnb employees, using their stock as collateral.
To cut it short, several Airbnb employees are reported to be not happy with IPO delays, and Airbnb's recent IPO statement was an assurance to such employees that they'll have the opportunity to cash out on the public markets next year. According to The New York Times, two trances of equity compensation doled out by Airbnb are set to start expiring in November 2020 and mid-2021. If the company is not publicly traded by then, those shares will become worthless. But with Airbnb's promise of going public next year, that'll hopefully not be the case for its employees.