Fitbit Said To Be Exploring Sale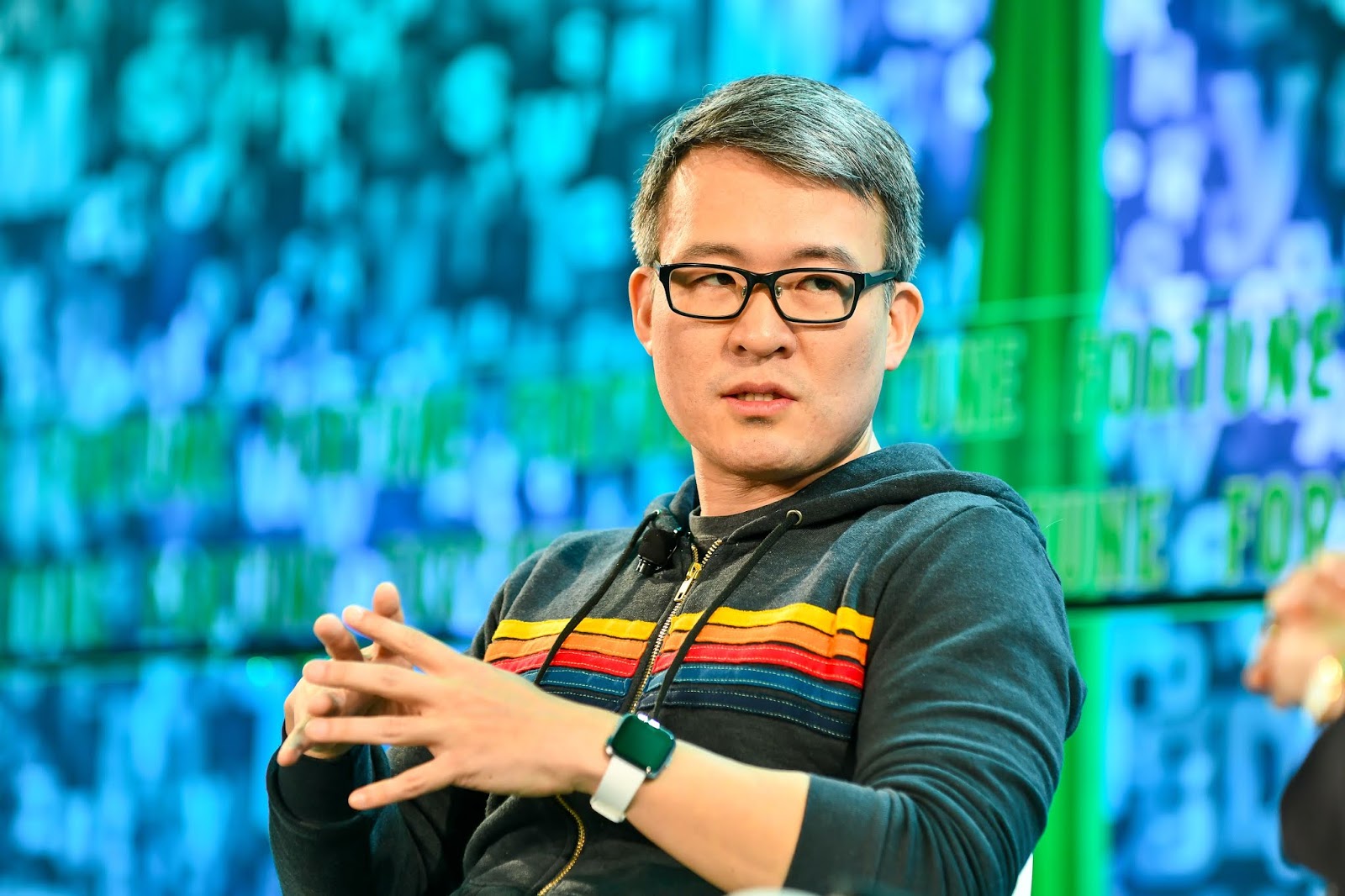 Fitbit CEO James Park

Photograph by Stuart Isett/Fortune
According to a Reuters report, Fitbit has held discussions with Qatalyst Partners, a famed investment bank that's been involved in the sale of several tech companies, to consider if it should engage with potential acquirers. Reuters reports Qatalyst has been seeking to persuade Fitbit to explore sale options, arguing it could be of acquisition interest from Google parent Alphabet as well as private equity firms. Fitbit's stock jumped more than 20% in light of Reuters' report, and (as of writing) trades at $4.10 per share, with a market cap hovering near $1.1 billion. This is in contrast to its 2015 IPO debut at $20 a share, with a market cap of $4.1 billion.
Several earnings misses and decreasing revenue in the face of heightened competition have plunged Fitbit's stock from an all-time high of $47.60 to a current $4. Such low stock price makes Fitbit a possible acquisition target for private equity firms looking to acquire, manage and later flip for a higher price, or tech companies that may be see Fitbit as a relatively cheaper way to boost business in the wearables market. Google, a company with significant operations in the wearables space could be that company, or maybe Apple, although the Apple Watch lineup already dominates the smartwatch industry.
Fitbit helped pioneer the smartwatch craze, but has faced increasing competition ever since. The company began partnering with health insurers and has also made tuck-in acquisitions to help boost business. Just last month, Fitbit announced a collaboration with Singapore's Health Promotion Board (HPB) to provide fitness trackers and services in a health program it said could reach up to 1 million Singaporean users.
Even though Fitbit is exploring a sale, there's still no certainty it'll do so, Reuters reports. Fitbit exploring a sale and entering discussions with Qatalyst is no surprise, given the boutique investment bank's status in the tech industry. For those not familiar, Qatalyst has been involved in many of the biggest acquisitions in the tech industry, to name a few; SignalFx, which was recently scooped up for $1 billion by Splunk; Looker, which was scooped up for $2.6 billion by Google in June; HotelTonight, which was acquired by Airbnb in March; as well as LinkedIn, OpenTable, Xoom, MoPub, Shipt, Weebly, PillPack, Glassdoor, Datorama, AppDynamics, Xamarin, Kiva Systems, Autonomy, and a seemingly endless list of several high-profile tech acquisitions. Qatalyst has also arranged investments for several top startups in the tech industry.