Amazon Rivals Revealed To Be Secret Funders Of Anti-Amazon Non-Profit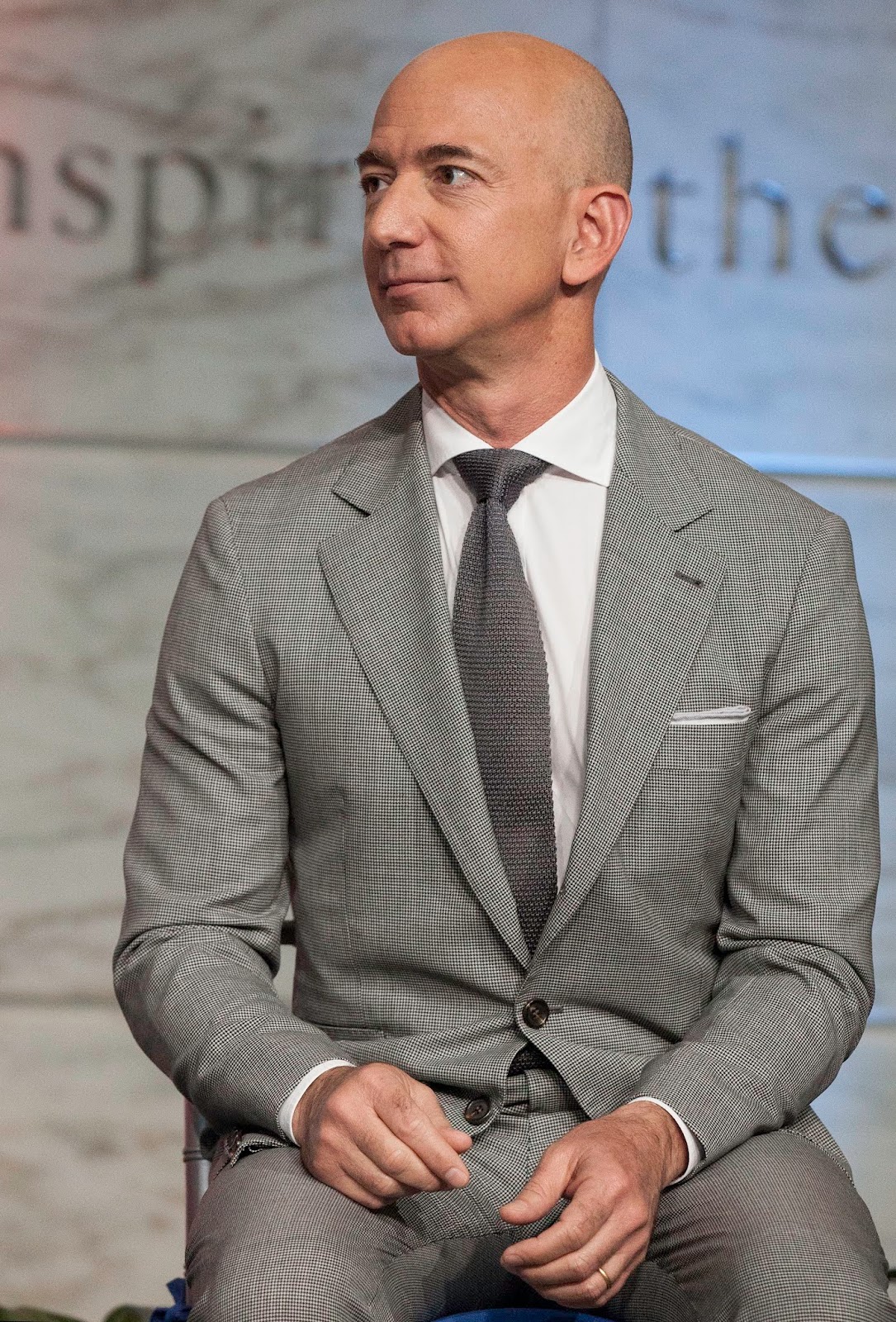 Amazon CEO Jeff Bezos

image: National Museum of American History on Flickr
The Free & Fair Markets Initiative is a non-profit group that's been behind campaigns criticizing the business practices of Amazon, with complaints ranging from hurting of small businesses to lobby dealings, working conditions and monopoly concerns, according to its own website. The Free & Fair Markets Initiative (FFMI for short), which abides by the slogan "Fighting for Competition & Protecting Consumers", launched a national campaign 18 months ago that criticized Amazon's business practices, accusing the company of stifling competition, limiting consumer choice, ravening on government subsidies, endangering warehouse workers and exposing consumer data to privacy breaches.
FFMI claimed to have grass roots support from average citizens across the US. On the "About Us" section of its website, it describes itself as a "nonprofit watchdog committed to scrutinizing Amazon's harmful practices and promoting a fair, modern marketplace that works for all Americans." However, it turns out there may be more than meets the eye, with a new report from the Wall Street Journal revealing funding links to some of Amazon's biggest rivals, including Walmart, Oracle and Simon Property Group, the largest shopping mall operator in the U.S. Walmart as well known is Amazon's biggest retail rival, which has spent huge sums to keep up with competition from the e-commerce giant. Oracle is a contender with Amazon in the cloud wars, a scenario that's amplified in the battle for a $10 billion contract with the US Department of Defense. Amazon has definitely affected sales at traditional shopping malls, a good reason the Simon Property Group is a big rival.
With the WSJ's report, it turns out FFMI could have been just one of the methods employed by Amazon rivals to counter the e-commerce company's growth and accumulating power. While there have been some serious concerns revolving around Amazon's practices, a non-profit doing so but funded by the company's rivals doesn't speak well to transparency and likely attracts controversy. The launch of a group aimed solely at Amazon could speak of the length to which corporate rivals would go in the battle for business. According to the Wall Street Journal, FFMI is overseen by a strategic communications firm, Marathon Strategies, that does business with large corporations, including Amazon rivals. Marathon was founded by Phil Singer, a veteran political operative who has worked with well-known U.S. politicians like Senator Charles Schumer, Robert Torricelli, Steve Rothman and Hilary Clinton, according to his LinkedIn profile.
In response to the Wall Street Journal's report, Singer defended FFMI. "FFMI is not obligated to disclose its donors and it does not," He said. According to the Journal, Marathon Strategies initially asked for a fee of $250,00 per company to fund FFMI, and invited a trade association that includes members who compete with Amazon and IBM to fund it. According to Pathmatics, an independent firm that tracks social-media ads, Free and Fair Markets (FFMI) has tweeted more than 1,060 times, and has circulated messages via thousands of dollars in paid advertising.
One of such tweets is embed below:
— Free & Fair Markets Initiative (@FreeFairMarkets) August 14, 2018

To sum it up, FFMI could have been just a simple employ by corporate rivals to take advantage of ongoing situations against one company: Amazon. "The Free & Fair Markets Initiative appears to be little more than a well-oiled front group run by a high-priced public affairs firm and funded by self-interested parties with the sole objective of spreading misinformation about Amazon." Amazon said in response to the Journal's report.
However, this doesn't discredit the fact of Amazon being at the center of several concerns surrounding its business practices. The e-commerce giant has faced a little dose of backlash from several regulatory bodies, including the U.S. FTC, which began quizzing its competitors on its business practices in June, and the EU, which launched an antitrust investigation into the company in July. Amazon has also faced a bit of backlash over its work with the U.S. Immigration and Customs Enforcement (ICE) and its carbon footprint. As for the latter, its CEO Jeff Bezos recently addressed that with a plan that involved the order of 100,000 electric delivery vehicles from Rivian, an EV startup it led a $700 million investment in early this year.