Airbus To Sell Custom HoloLens Software
Public works officers work with the Microsoft HoloLens AR headset image: Microsoft Aircraft manufacturer Airbus has partnered with Microsoft to…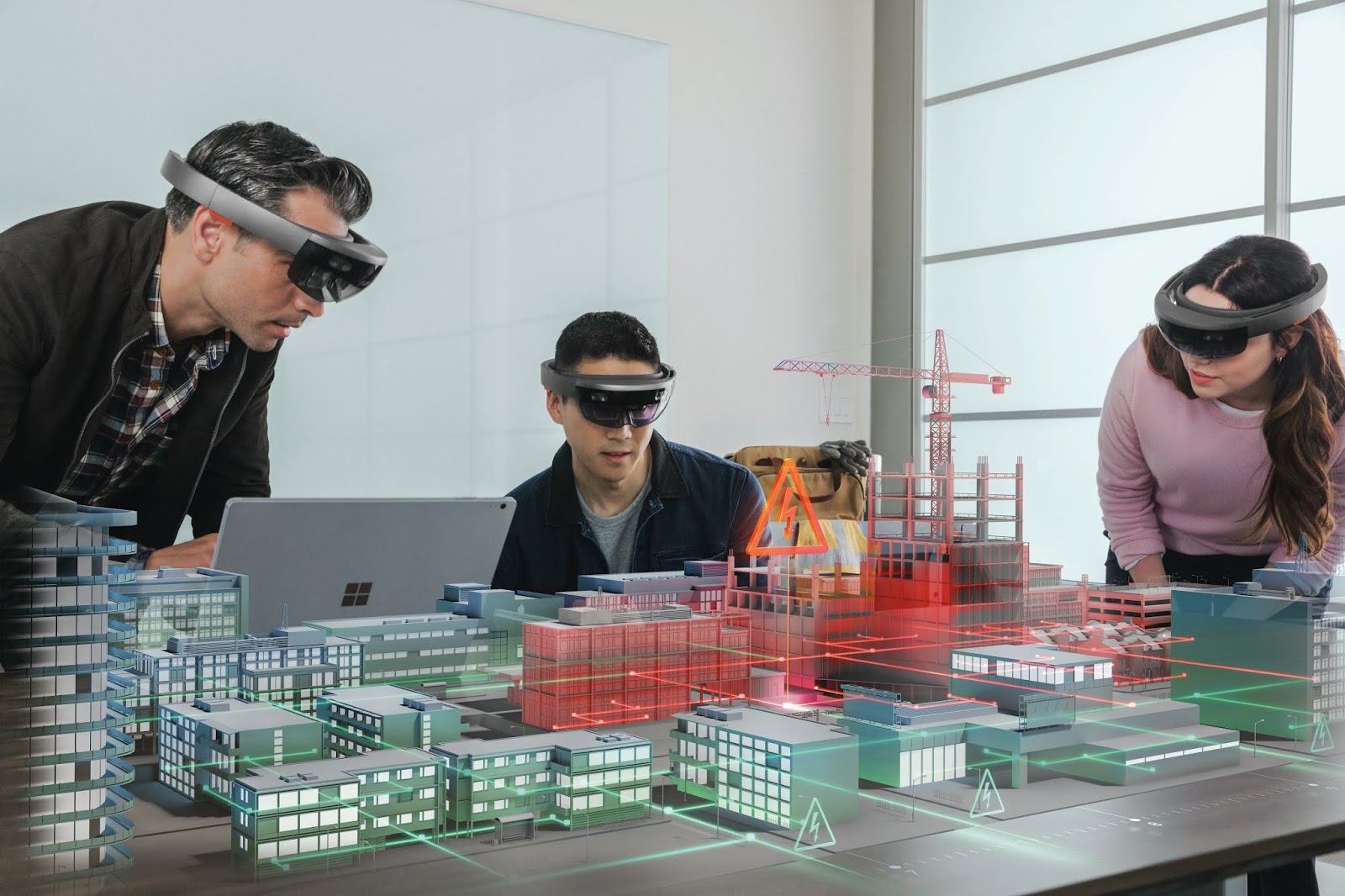 Public works officers work with the Microsoft HoloLens AR headset
image: Microsoft
Aircraft manufacturer Airbus has partnered with Microsoft to sell off-the-shelf custom solutions on Microsoft's HoloLens 2 AR headset. Under this partnership, Airbus will offer mixed reality solutions built for its own use to other aerospace customers. The aircraft manufacturer has — for several years — developed custom HoloLens software that have been part of its manufacturing process. For example, HoloLens headsets have enabled Airbus aerospace trainees to learn in virtual environments without the need for a physical aircraft.
The first HoloLens solution Airbus will offer is a virtual training program that helps cabin crews and aircraft maintenance operators learn in a holographic environment and access live instructions while on the job. The solution was first developed by Airbus for Japan Airlines (JAL). Airbus will also develop a collaborative map solution that'll let defense and aerospace personnel virtually connect and share space data, and interact with complex virtual environments to plan and prepare for missions.
Airbus just began courting customers for its HoloLens solutions at this year's installment of the Paris Air Show, the world's largest air show and aerospace-industry exhibition event, measured by size of exhibit space and number of exhibitors. This year's Paris Air Show kicked off on the 17th of June and concludes today, the 23rd of June.
Airbus says it's also working on other HoloLens — virtual maintenance, training and remote collaboration — requests from aerospace customers.