Microsoft Wins $22B Deal To Supply US Army With HoloLens AR Glasses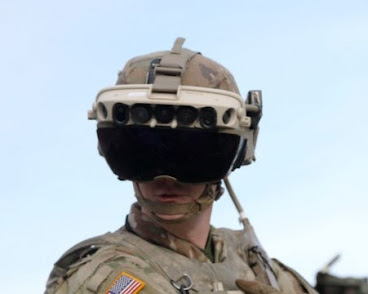 Microsoft has won a big contract to equip the US Army with special versions of its HoloLens augmented reality (AR) headsets following a $480 million prototyping contract that was declared successful. 
After successful prototyping, Microsoft's deal to equip the US Army with HoloLens AR headsets has moved into the production phase, with an order for over 120,000 units of the device. It's a supply contract potentially worth $21.9 billion over the next 10 years, Microsoft confirmed to CNBC.
In its press release, the US Army confirmed its order of HoloLens AR headsets for its infantry and stated that the program is aimed "to deliver next-generation night vision and situational awareness capabilities to the Close Combat Force (CCF) at the speed of relevance." It implies that the HoloLens headsets will see their use in the warfront.
The program under which the US Army has sought Microsoft's HoloLens is dubbed "Integrated Visual Augmentation System (IVAS)." It saw bids from a few Microsoft AR competitors, including startup Magic Leap, before the US government settled with Microsoft.
Microsoft's contract with the US Army is a fixed-price production agreement, a type of contract where the amount to be paid does not depend on resources used or time expended. Microsoft has worked with the US Army over the past 2 years, first in the prototyping phase, to secure the contract.
Already, several pictures of the customized HoloLens headsets for the US Army have come out. In view, they look cool but bulky and heavy for the soldiers to wear. Take a look at one below:
There have been a few arguments and clashes of opinions regarding the utility of AR headsets like HoloLens on the battlefield for situational awareness and logistical purposes. Such arguments center on whether they're worth the cost and weight of taking them into the battlefield compared to current utilities capable of performing the same tasks that they'll be used for.
Regarding its bulkiness, it's possible that billions of dollars of R&D budget from the US government will help miniaturize the device while it maintains its functions. The billions could also help spur developments and big improvements in the 

military 

AR world that would then roll onto the consumer sphere.
With a potential $22 billion spend, the US Army is likely to put Microsoft's HoloLens headsets into full use with its operations, but what exactly they'll be used for is mostly not known to the general public.
Photo(s) credit: US Army