Antitrust: US Sues To Block JetBlue-American Airlines Alliance
American antitrust actions against big companies have been brewing under President Biden, particularly against big tech companies like Facebook and…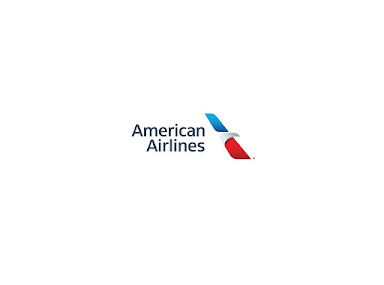 American antitrust actions against big companies have been brewing under President Biden, particularly against big tech companies like Facebook and Google. But the latest one from the government is targeting an industry far away from tech, the airline industry;
The US Justice Department (DOJ) has filed a lawsuit seeking to block an alliance between American Airlines, a major transnational and domestic airline, and JetBlue, a low-cost domestic airline. The alliance was for JetBlue to handle domestic flights between Boston and New York City on behalf of American Airlines with ticket sharing between both airlines.
Now, the DOJ appears to be very opposed to the alliance along with the Attorneys General of six US states plus Washington, D.C. that followed it to file the lawsuit. The suit's core allegation is that such an alliance discourages airline competition and may cause fare hikes for everyday flyers.
Given its statement, the DOJ actually has a point to make as an alliance between American Airlines and JetBlue eliminates the incentive for competition between both airlines in the allied domestic routes. Essentially, it's like American Airlines is outsourcing part of its domestic flights business to JetBlue while it focuses on transnational flights that are known to be more profitable.
As the government argues, the alliance (in view of eliminating competition) is bad for end consumers, especially from a low-cost airline like JetBlue that by its internal estimates has saved over $12bn in ticket fees that would have gone to larger airlines like American Airlines.
With their lawsuit, the DOJ and coalition of states Attorneys General have asked a federal court in Boston to halt the JetBlue-American Airlines alliance, but as expected with the court system, the airlines will be allowed to defend their case before any legal decision is made.
In fact, American Airlines seems eager to give its defense. "We look forward to vigorously rebutting the DOJ's claims," its CEO Doug Parker said in a statement.
In the US, four major airlines largely dominate the skies, American Airlines which is the most profitable among them, United Airlines, Delta Air Lines, and Southwest Airlines. Like in many American industries, years of consolidation with the goal of creating bigger companies has led to higher profits for the major airlines but fewer options for consumers.
Effectively, the four major US airlines control over 80% of domestic air travel, a stat that won't bode well with the antitrust crusaders of the government, especially under President Biden who has harbored them more closely compared to his predecessor Trump;
The lawsuit against American Airlines furthers the trend of increasing antitrust action under the current administration.