Apple Unveils New MacBook Pros, AirPods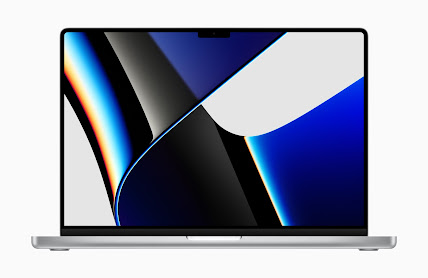 Tech giant Apple has added a new set of products to its roster, including new MacBook Pro laptops and AirPods unveiled at a Tuesday online event. 
Apple also unveiled new chipsets for the new MacBook Pros, the M1 Pro and M1 Max.
MacBook Pros

Apple unveiled two MacBook Pros, a 14-inch and 16-inch model. Both will come with the first chipsets designed by Apple specifically for a MacBook Pro, delivering high performance, expectedly. 
Apple has brought back the HDMI port and SD card reader to the new MacBook Pro, in addition to three Thunderbolt 4 ports to connect peripherals. Removing the HDMI port and SD card reader in MacBooks had generated significant complaints by some Apple users, but it appears they'll be pleased again if they get the new MacBook Pros.
Other shared features of the new MacBook Pros include;
A 1080p front camera.
MagSafe magnetic chargers.
Six-speaker sound system.
Fast charging – 50% charge in 30 minutes, Apple claims.
Touch bar replaced by function keys.
One place they differ is battery life, with the 14-inch model having up to 17 hours of video playback after a full charge and the 16-inch model up to 21 hours, according to Apple. That implies the longest battery life ever seen on a Mac notebook.
A 14-inch or 16-inch model will come with either the new M1 Pro or M1 Max Apple silicon chips. They're both high-performance chips, but the M1 Max is better than the M1 Pro, making the price of the new MacBook Pro vary greatly depending on the options you pick. 
The base price of the 14-inch model is $2,000 and the 16-inch model $2,500. It can cost up to $6,000 if you max out all the hardware specifications.
The new MacBook Pros will be available at stores beginning on the 26th of October.
AirPods
Apple unveiled its third-generation AirPods at the online event. Physically, it doesn't look much different than the AirPods Pro but is better than its predecessor, with features including extended battery life (up to six hours of listening time) and support for spatial audio.
The new AirPods cost $180. Availability is scheduled for the 26th of October.
Apple unveiled other notable things, including new colors for the HomePod mini smart speaker — orange, yellow, and blue — and a lower-cost Apple Music subscription tier – "Voice Plan" for $5 per month. Users can only access it through Siri. 
Photo(s) credit: Apple