Billionaire George Soros Amasses Sizable Stake In EV Maker Rivian
Soros Fund Management, the investment firm/family office run by retired hedge-fund honcho George Soros, has amassed a sizable stake in…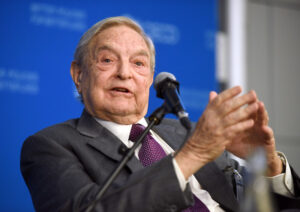 Soros Fund Management, the investment firm/family office run by retired hedge-fund honcho George Soros, has amassed a sizable stake in Rivian (NASDAQ: RIVN), the electric carmaker. Securities filings show that Soros Fund Management bought nearly 20 million shares of Rivian in the quarter ended December 2021.
As of last year, when Soros made its Rivian investment, the 20 million shares were worth around $2bn. However, Rivian has shaved more than half of its value since December, from a $120 peak to around $59 currently. Consequently, Soros's investment in the company has dipped in value.
Rivian went public in November with a share listing that raised $12bn. Its market debut was overwhelmingly positive, with investors driving the stock up from $78 to nearly $180 within a week of its listing. However, the stock has fallen 67% since its peak and 43% since the beginning of 2022.
From its initial public offering (IPO), Rivian raised sufficient capital to finance its ambitious, capital-intensive plans. It has already started manufacturing on a small scale; it produced 1,015 vehicles in 2021 and delivered 920. The company has three cars in its pipeline; the R1T pickup truck, R1S SUV, and a commercial electric van whose anchor customer is e-commerce giant Amazon. Amazon isn't just a customer, but the company's biggest shareholder with a 20% stake.
Amazon got its sizable Rivian stake by investing $1.3bn across many funding rounds when the electric carmaker was still privately-held. That 20% stake is currently worth over $10bn and helped Amazon post a record net income ($14.3bn) in Q4 2021.
As it is, Soros Fund Management has high hopes on Rivian to deliver stellar results. In context, Rivian was the fund's most significant shareholding by far as of Q4 2021, accounting for 28% of its stock portfolio. George Soros and co won't go all-in on a stock if they weren't true believers.
Currently, the $2bn of Rivian shares Soros bought up are worth roughly $1.2bn. That's a significant ($800mn) short-term loss, but that may not deter the family office.
Other notable tech stocks in Soros Fund Management's portfolio include Amazon ($250mn), Cerner Corp. ($110mn), and IHS Markit ($392mn). The George Soros-led firm manages over $28bn in public and private assets.