Zendesk Rejects $16B Acquisition Offer From Private Equity Group
Zendesk (NYSE: ZEN), a company specializing in software tools for customer support and sales functions, has rejected a big acquisition…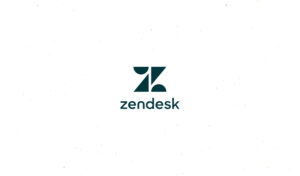 Zendesk (NYSE: ZEN), a company specializing in software tools for customer support and sales functions, has rejected a big acquisition offer from a group of private equity firms. In a Thursday press release, the company said it rebuffed an all-cash acquisition proposal from a PE consortium. The offer was for between $127-$132 per share, Zendesk said, valuing it at up to $16bn.
Zendesk didn't name the private equity firms that brought the offer. However, a Bloomberg report said it includes Hellman & Friedman, Advent International, and Permira. These three firms manage nearly $200bn between them, so they can easily afford a $16bn acquisition.
In a statement to shareholders, Zendesk's board said it believed the offer "significantly undervalues" the company and is not in shareholders' best interests.
Separately, Zendesk is battling activist investors over its proposed acquisition of Momentive Global (NASDAQ: MNTV), the owner of SurveyMonkey, a popular survey software platform. Zendesk agreed to buy Momentive in a $4bn all-stock deal last October. However, the agreement faces significant pushback from activist investors like Jana Partners, a multi-billion-dollar hedge fund.
Jana, a substantial Zendesk shareholder, has pressed heavily against the deal, joined by other activist funds like Legion Partners. In a letter addressed to Zendesk shareholders, Jana said it "lacks financial merit, has questionable strategic logic, and introduces a high degree of execution risk."
Zendesk's board is fighting back against activist shareholders, and a final decision depends on a shareholder vote to be held later this month.
It's fitting that a private equity consortium wants to buy Zendesk amid the company's turmoil with activist shareholders. At such a sensitive time, disgruntled shareholders can push for a sale, especially with a solid offer on the table. Also, private equity firms have been flush with cash lately and steadily looking for investment opportunities. Software companies like Zendesk with steady recurring revenues are ideal investment targets.
After announcing the acquisition offer that it refused, Zendesk's stock (NYSE: ZEN) rose almost 11% on Thursday. It currently trades at around $114, with a nearly $14bn market capitalization. It seems like the private equity consortium will have to dig deeper into their pockets for Zendesk to consider their offer.