Private Equity Giant TPG Files For IPO
TPG Capital, a leading private equity firm with over $100bn of assets under management, is joining the train of PE…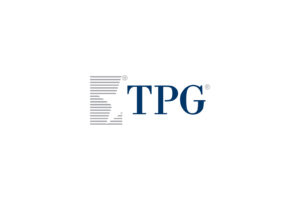 TPG Capital, a leading private equity firm with over $100bn of assets under management, is joining the train of PE firms listing on the public markets. It has filed for an initial public offering with the US SEC, showing its intention to list on the Nasdaq stock exchange.
TPG Capital, previously known as Texas Pacific Group, is one of America's premier private equity firms. Its portfolio includes companies such as Creative Artists Agency (CAA), where it holds a majority stake, and yogurt maker Chobani, where it owns a minority interest.
TPG had $109bn of assets under management as of September.
As expected from IPO filings, TPG Capital provided great insight into its business, with information not publicly disclosed before. For one, 2021 has been a great year for the PE firm, such that it reported $3.8bn in net income in the nine months ended September, nearly triple its $1.4bn net income in the whole of 2020.
TPG disclosed $3.9bn in revenue in the nine months ended September, compared to $564mn in the same period last year and $2.1bn in 2020. The firm makes money from management fees it charges investors and gets a percentage of profits from its investments.
Among many things revealed in its IPO filing, TPG pays big money to its executives. This year, it has disbursed $115mn to co-founder and Executive Chairman James Coulter, $50mn to CEO Jon Winkelried, and $12mn to CFO Jack Weingart. These distributions are dividends for their equity interests in the firm and don't even count as official compensation, for which Coulter received $17mn this year, Winkelried $11mn, and Weingart $27mn.
TPG's other co-founder, David Bonderman, is a director and non-Executive Chairman of the PE firm. He has received $700k of base salary, a $1mn cash bonus, and $103mn in distributions this year. Indeed, it pays to be a founding partner of a leading private equity firm.
TPG will convert from a limited liability company (LLC) to a traditional C-Corp once it goes public. C-Corps have rigid corporate structures, including a board of directors to which a CEO reports, making it easier for investors to understand. On the other hand, LLCs have much leeway in their corporate structure, whereas the partners are more in control. Understandably, TPG is switching to a C-Corp as it takes on public investors.
TPG listed an offering size of $100mn, but that's more often than not a placeholder used to calculate listing fees and is subject to change. The firm has filed to list on the Nasdaq exchange with the trading symbol "TPG".