BlackRock, Temasek Team To Launch $600M Climate-Focused Fund
BlackRock and Temasek, two investment giants of which the former is American and the latter is a sovereign fund of…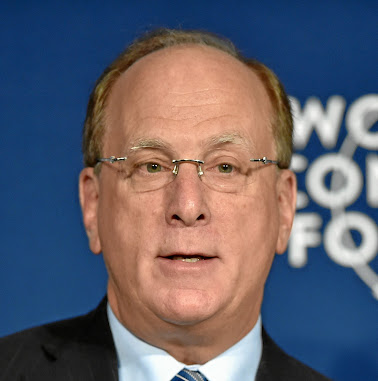 BlackRock and Temasek, two investment giants of which the former is American and the latter is a sovereign fund of the Government of Singapore, have teamed up to form a big investment fund that'll focus on climate change-centric and green investments.
The new fund is named Decarbonization Partners and just like its name suggests will seek out deals for companies working on carbon reduction cum sustainability technologies.
Initially, BlackRock and Temasek have committed $600M to Decarbonization Partners, and the firm as a separate entity has a target to raise $1 billion for its first fund including capital from its anchors BlackRock and Temasek.
With the focus on sustainability and climate change growing day by day, it's usual that institutional investors with big loads of capital have turned their ever-deal-seeking eyes towards the sector.
BlackRock's longtime CEO Larry Fink is one of the fore-running business executives pressing for action on climate change globally. Early this year, he addressed his influential annual open letter to companies encouraging that they adjust their policies and draw out plans to combat climate change.
Fink isn't just any talkative as he's the leader of the world's biggest asset manager with $8.7 trillion in assets under management spread across every possible type of investment you can think of. When he talks, many listen.
Likewise, Temasek commands much sway as a sovereign fund of the Government of Singapore with a global portfolio worth over $300 billion. Like BlackRock, it has investments spread across many areas.
BlackRock and Temasek have apparently seen a lucrative opportunity in the burgeoning sustainability sector and committed to deploy capital to fund initiatives in the sector with the ultimate aim of generating substantial profit. Their fund, Decarbonization Partners, will focus on early-stage growth companies in the sector.
Decarbonization Partners will be jointly staffed by personnel from BlackRock and Temasek. A dedicated team will be put in place to source and undertake investments.
Photo: BlackRock CEO Larry Fink, credit: World Economic Forum, licensed under CC BY-NC-SA 2.0
Bonus News:
IPO
US-based cryptocurrency exchange Coinbase debuted on the public markets today on Wednesday, the 14th of April, 2021. With much investor fanfare, the company closed the day at over 30% of its debut price of $250, ending at $328.28 with a market value of $86 billion.
During trading on Wednesday, Coinbase peaked at $429.54 with a market value exceeding $100 billion.
In its latest earnings results for the first quarter of 2021, Coinbase reported an estimation of $1.8 billion in revenue and a profit of between $730 million to $800 million. For comparison, it reported $1.1 billion in revenue and a profit of $322 million in the entirety of 2020.