Former Sony PlayStation Boss Floats $225M Gaming SPAC
A veteran of the video game industry who was an early executive at Sony's PlayStation division is back in business.…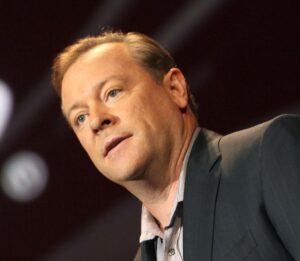 A veteran of the video game industry who was an early executive at Sony's PlayStation division is back in business. Jack Tretton, by name, he's floated a special-purpose acquisition company (SPAC) seeking to raise $225mn from investors and merge with a company in the gaming sector.
Tretton has floated PowerUp Acquisition Corp and assembled a cohort of gaming veterans as directors and advisors to lead the search for a merger target. Tagging along with him on the management team includes Bruce Hack, former CEO of Vivendi Games and vice chairman of gaming giant Activision Blizzard from 2008 to 2009; and Julie Uhrman, the creator of Ouya, an Android gaming console that began as a Kickstarter favorite, then struggled and finally sold to Razer in 2015.
According to its S-1 filing with the SEC, PowerUp's primary merger target is the gaming industry and a company with a social gaming adjacent. It also mentioned games with an appeal to the "metaverse," a tagline for social, virtual worlds that's been popularized lately by Meta (formerly Facebook).
PowerUp Acquisition Corp is offering 22.5 million share units for $10 each. Its window to find a merger target is 18 months, wherein it'll redeem all investor shares if it doesn't find a target when that window runs up. As usual with SPACs, investors can redeem their shares if PowerUp finds a merger target and they're not happy with it. The average SPAC redemption rate was around 50% in 2021, so we expect something similar early in 2022.
PowerUp has filed to list on the Nasdaq stock exchange with the trading symbol "PWUP."
Early in his career, Tretton was chief executive of Sony Computer Entertainment America, where he helped make the PlayStation the trendy console it is today. He started his Sony career in 1995 and left in 2014. Before Sony, he was Vice President of Sales at Activision from 1986 to 1991.
The illustrious roster of directors and advisors at PowerUp Acquisition Corp. will go a long way in helping it find a merger target in the gaming industry. Investors can hope it won't find a lackluster deal.
SPACs collectively raised over $160bn in 2021, compared to $83bn in 2020. However, research shows that they mostly underperform compared to traditional IPOs. "Would you bet on the long-term success of a hasty marriage in Vegas?" is the way one professor of corporate finance at the University of Georgia sees it as regards betting on SPACs.