Germany's Delivery Hero Buys Majority Stake In Spanish Food Delivery App Glovo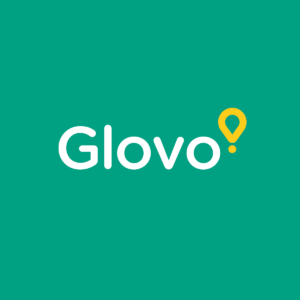 Consolidation is ever abounding in the food delivery industry. The latest indication is Delivery Hero, a German food delivery giant, buying a majority stake in Glovo, a food delivery startup based in Spain and operating mainly in European countries. Already a previous Glovo investor, Delivery Hero is upping its stake in the startup to the point that'll give it a majority shareholding.
Delivery Hero will buy an additional 39.4% stake in Glovo using its publicly-traded shares as payment. Before the deal was announced, Delivery Hero owned 44% of Glovo, so buying an additional 39.4% will bring its shareholding to 83.4%, a solid majority. The transaction values Glovo at 2.3 billion euros ($2.6bn) on a fully diluted and debt-free basis, implying that Delivery Hero will pay around 900 million euros ($1.02bn) for the 39.4% stake.
Delivery Hero is a European food delivery giant, and Glovo is a small startup in comparison. It makes sense that Delivery Hero is buying Glovo to expand its wings in the European food delivery market amid tough competition.
Glovo was founded in 2015 by Oscar Pierre, then in his early 20s, and Sacha Michaud, an older serial entrepreneur. The delivery app first launched in Spain before expanding into 25 countries across Europe, Central Asia, and Africa, fueled by over $1bn raised from VCs. Delivery Hero was Glovo's largest investor across many rounds, an anchor position to buy up a majority shareholding as it has done.
Glovo is one of Europe's fastest-growing startups. It said it had 800 million euros ($907mn) in revenue in 2020, barely five years after launching. The company is powered by a network of over 70,000 monthly active couriers delivering from 130,000 stores signed up on its platform, it said.
Once the deal closes, Glovo will continue operating as a separate brand under Delivery Hero, led by its management team, including co-founders Oscar Pierre (CEO) and Sacha Michaud (Vice President). The two co-founders will retain minority shares in Glovo, an ideal incentive to grow the company further.
Founded in 2011, Delivery Hero was an early entrant into Europe's food delivery industry, beginning with Germany. It now operates in over 50 countries across Europe, Asia, Latin America, and the Middle East, with over 500,000 restaurants signed up on its platform. The company brought in 2.8 billion euros ($3.2bn) in revenue in 2020 and 2.7 billion euros ($3.1bn) in the first half of 2021.
Delivery Hero is listed on the Frankfurt Stock Exchange (XTRA: DHER) and has a current market capitalization of 25 billion euros ($28bn). A big market value makes for ample share currency to acquire other startups, so it makes sense that Delivery Hero is paying for its additional Glovo stake with shares rather than cash.
This is a big, noteworthy deal to mark the new year in Europe's very competitive delivery sector.