General Atlantic Buys Into Reliance Retail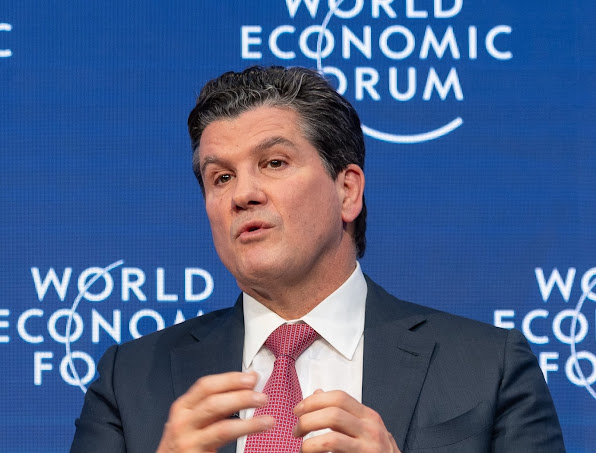 William Ford, Chief Executive Officer, General Atlantic.

Photo credit: World Economic Forum/Sandra Blaser, licensed under Creative Commons

US-based private equity firm General Atlantic has agreed to invest 36.8 billion Indian rupees ($498 million) in Reliance Retail, the retail arm of Indian conglomerate Reliance Industries. The investment will give General Atlantic a 0.84% equity stake in Reliance Retail on a fully-diluted basis, implying a valuation of nearly $60 billion for the retail venture. General Atlantic's investment comes just on the heels of Reliance Retail also securing investments from two other US-based firms, $1 billion from Silver Lake and $754 million from KKR. It also marks General Atlantic's second big bet on a business affiliated with Reliance Industries, the first being its telecom arm, Jio, which General Atlantic invested $870 million into.
Reliance Retail is one of the biggest retail companies in India, currently with a network of 12,000 stores in the country. Already with a big presence in the brick-and-mortar sector, it's betting big on technology to capture market share in India's e-commerce sector, a situation where external funding comes in handy. Although with billions of dollars in annual revenue, Reliance Retail isn't very profitable, having clinched $726 million in profits on $21.7 billion in revenue in its most fiscal year. It then isn't surprising that the company has resorted to outside funding to fund its expansion plans, and with big-name backers who are betting on the company's major foray into e-commerce as likely to draw higher-than-usual profits. 
Reliance Retail has embarked on a digitalization plan for over 20 million of its brick-and-mortar merchants in India, a plan that entails equipping merchants with technology tools and an efficient supply chain infrastructure to boost business. Backing its plan is the sizeable amounts of capital that it's raised from external investors including KKR, Silver Lake, and now General Atlantic. The retail company is also reported to be willing to offer a stake of up to 40% in its business to e-commerce giant Amazon for a $20 billion price, a deal that'll mark one of the biggest-ever foreign investments in India if it pulls through, even though there's been no known formal talks concerning such deal.