Jeff Bezos, Drake Invest In Sports Media Startup Overtime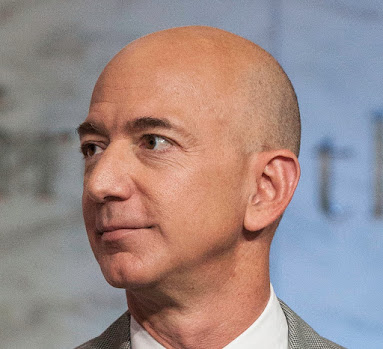 A group of investors including Amazon founder Jeff Bezos and famous Canadian rapper Drake have contributed to a large funding round for a sports media startup delivering widely-watched content to fans on social media. That startup is Overtime, which's announced the closing of an $80 million Series C round.
Overtime produces sports content delivered to fans primarily on social media and has made a big name for itself there. It boasts an audience of almost 50 million social media followers, an audience attractive enough to advertisers enough to build a strong business.
Overtime's $80 million Series C round was led by returning investor Sapphire Sport, Black Capital and a group of big names in the worlds of technology, sports, finance, and music including Jeff Bezos and Drake. Both were joined by more than 25 current and former NBA stars in the round including Trae Young, Devin Booker, Klay Thompson, and Pau Gasol.
With Overtime's new round, it's now raised more than $140 million in equity funding. The new round values the company at more than $250 million per the Wall Street Journal.
With Overtime focused on sports media and with the NBA being a major part of that, it's no surprise that many NBA stars have invested in the company. In fact, the number of NBA luminaries having equity stakes in Overtime right now could form a competitive sports team.
Overtime's business model is a distributed sports network whose content is available across social media platforms like Instagram, Twitter, Facebook, YouTube, Snapchat, and also on TV. The company's content is provided by a network of paid contributors who attend sports games and upload highlights in real-time from their mobile phones.
In addition to sports content, Overtime is also brewing an amateur basketball league named Overtime Elite that would pick players forgoing traditional high school or college basketball. The league which was announced last month has promised to pay up to 30 players a minimum salary of $100,000 annually along with bonuses and equity in Overtime.
With its new funding, Overtime says it'll expand its sports content business as well as invest in the new league. Set for an inaugural season in September, Overtime says it'll hire more than 80 employees dedicated to its league.
Overtime was founded in late 2016 by Dan Porter, a serial entrepreneur who was previously the CEO of OMGPop, a flash game studio that sold for $180 million to Zynga in 2012. After Zynga bought OMGPop, he left to run digital operations for entertainment conglomerate WME-IMG (now Endeavor, which's set for an IPO in a few days' time).
Overtime is headquartered in Brooklyn, New York.
Photo credit: national museum of american history, licensed under CC BY-NC 2.0