Larry Page's Air Taxi Startup Sues Rival Archer Aviation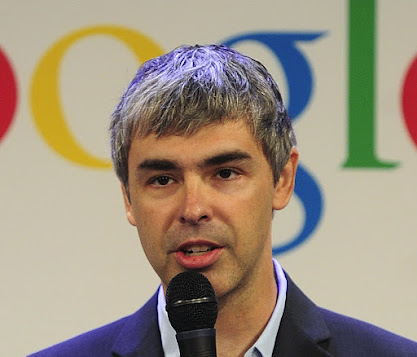 An air taxi startup backed by Google co-founder Larry Page has initiated legal battles with one of its main rivals. The startup, Wisk Aero, is suing rival Archer Aviation, which's on its way to the public markets through a SPAC merger.
Wisk Aero, a joint venture between aerospace giant Boeing and Larry Page's air taxi startup Kitty Hawk, is accusing Archer of intellectual property theft facilitated by former employees who left Wisk to work for the company. 
Wisk alleges that certain former employees that previously worked for the company before heading to Archer downloaded thousands of files related to its confidential aircraft designs, component designs, system designs, manufacturing, and test data.
To make its case, Wisk has centered on an aircraft design recently unveiled by Archer which's strikingly similar to a design that it developed and submitted in a confidential patent application to the U.S. Patent and Trademark Office back in January 2020. It's shown in the image below;
"Wisk brings this lawsuit to stop a brazen theft of its intellectual property and confidential information, and protect the substantial investment of resources and years of hard work and effort of its employees and their vision of the future in urban air transportation," the company said in a statement.
Wisk's lawsuit against Archer was filed in a federal court in the Northern District of California. The major accusations are of trade secret misappropriation and patent infringement.
Notably, the lawsuit against Archer comes as the company is preparing to go public by merging with a special-purpose acquisition company, Atlas Crest Investment Corp. The SPAC merger values Archer at $3.8 billion.
In the wake of Wisk's allegations, Archer disclosed that it has been served a subpoena as part of a government investigation. Additionally, four of its employees have been served with subpoenas in connection with the investigation.
More news bits
SPAC stuff:
Topps, a sports trading card company part-owned by former Disney CEO Michael Eisner, is going public in a $1.3 billion SPAC deal. The 83-year old company is merging with Mudrick Capital Acquisition Corporation II (NASDAQ: MUDS). Following the merger, Eisner will stay on as Topps's chairman.
Sarcos Robotics, a Utah-based startup making robotic exoskeletons for industrial use, is going public in a $1.3 billion SPAC deal. It's merging with Rotor Acquisition Corp. (NYSE: ROT). The deal makes Sarcos one of the few robotics companies that'll go public with a SPAC merger.
Earnings:
Just as it's set to go public with a direct listing, cryptocurrency exchange Coinbase has released its earnings results for the quarter ended March 31, 2021. The earnings results were nothing short of blockbuster, as Coinbase reported between $730 million to $800 million in profit on revenue of $1.8 billion.
For context, Coinbase reported $1.3 billion in revenue and a profit of $322 million in the whole of 2020, and its revenue and profit in just the three months of January-March 2021 surpassed that by a wide margin.
Coinbase has profited handsomely from the cryptocurrency boom of the past year.