Markets: NBA Star Kevin Durant Launches $200M SPAC
Basketball star Kevin Durant is the latest famous face to dabble in special-purpose acquisition companies (SPACs). His venture capital firm…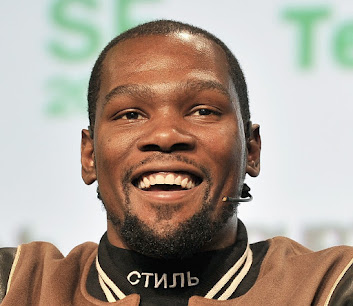 Basketball star Kevin Durant is the latest famous face to dabble in special-purpose acquisition companies (SPACs). His venture capital firm has launched a SPAC that's seeking to raise $200mn from an initial public offering (IPO).
Thirty Five Ventures, a VC firm co-founded by Durant, launched the new SPAC in partnership with investment bank LionTree. It's a 50-50 partnership between both firms. The name is Infinite Acquisition Corp.
Notably, Durant is Co-CEO of the SPAC along with Rich Kleiman, the other co-founder of Thirty Five Ventures. That implies he'll lead the search for a merger target after raising money from investors.
Infinite Acquisition Corp. has filed to sell 20 million share units for $10 each, summing up to $200mn. The filing comes at a time when the SPAC market has cooled down, compared to this time last year when SPACs were launching here and there.
Infinite Acquisition has an 18-month schedule to seek a merger target, smaller than the typical 24 months. If it doesn't get a merger target after 18 months, the firm says it'll redeem all its shares for cash.
Infinite has filed to list on the New York Stock Exchange (NYSE) with the trading symbol "NFNT.U".
Durant making his play in SPACs doesn't seem surprising, given his track record as a venture capitalist and businessman in addition to his basketball valour. Through his VC firm, he's invested in many notable companies, including Postmates (acquired by Uber), Coinbase, Robinhood, and SeatGeek.
Notably, two of Durant's investments — Coinbase and Robinhood — had successful IPOs this year. Two more, e-ticketing platform SeatGeek and investing app Acorns, have agreed to merge with SPACs but have not completed their merger.