Soccer Star Lionel Messi Hops On Crypto Train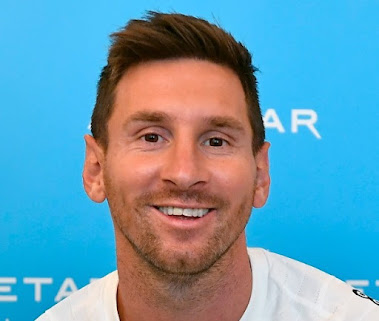 If you're the type that follows sports news, you'll know that the soccer world is rambling now with the transfer of superstar player Lionel Messi from his longtime club, FC Barcelona, to Paris Saint-Germain F.C. (PSG).
A soccer transfer won't usually make news here on The Techee, but it is this time as it comes with an interesting angle that relates to technology, particularly cryptocurrency. Messi took part of his signing bonus to PSG in cryptocurrency, particularly a fan digital token tied to the club.
Messi was given $PSG Fan Tokens in his welcome package to the club. Those fan tokens were created by PSG in partnership in Socios.com, a website specialized in trading such fan tokens. They were created as a marketing gimmick to tie some monetary interest of PSG fans to the French soccer club.
PSG said Messi received a "large number" of fan tokens but didn't specify the amount. The entire signing bonus was a reported $30mn, and the tokens likely make up a low minority of the bonus.
As usual with cryptocurrency which is very much tied to hype, the trading of $PSG Fan Tokens exploded following Messi's move to the French club. According to CoinMarketCap, daily trading volume rose from just $11mn last week Tuesday to $630mn this Tuesday when Messi's move was confirmed.
When combining with other monetary interests like merchandise and ticket sales, it's likely that Messi will be greatly beneficial to PSG's bottom line. 
Though Messi's annual base salary of $41mn at PSG seems good, he actually took a pay cut to join the club from Barcelona, where his annual base salary was a reported $161mn, whoo.
Photo credit: PSG