Markets: Software Startup Sprinklr Files For IPO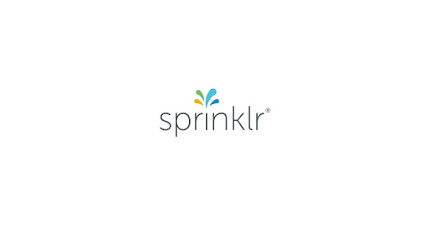 A software startup coming from the "Silicon Alley" in New York City is about to hit the public markets. That startup is Sprinklr, a SaaS platform designed to help enterprises monitor and interact with customers, i.e a customer experience platform.
Sprinklr has unveiled an S-1 filing with the US SEC for an IPO. It's on track to list on the New York Stock Exchange. 
As usual, the S-1 filing provides great insight into Sprinklr's business with information not publicly known before, mostly on its revenue stats. We've broken down some of that information here to make it an easy read.
By The Numbers
Sprinklr made $387mn in revenue in the fiscal year ended January 31, 2021. It made $324mn in the year before.
Though with fast-growing revenue, Sprinklr isn't profitable on a net basis. It reported a net loss of $41mn in 2021 and $39mn in the previous year.
In the three months ended April 30, 2021, Sprinklr brought in $111mn in sales.
The bulk of Sprinklr's revenues comes from recurring subscriptions to its SaaS platform while 'Professional Services', i.e. maintenance and support et al, bring in a minority of sales. This is very usual with SaaS companies.
Highlights
With over 1,100 enterprise customers, Sprinklr has a strong business of making money from recurring subscriptions to its SaaS platform. Sales from these customers are spread out such that no single customer brings in more than 5% of Sprinklr's annual revenue, making it less prone to financial risks from losing big customers.
Sprinklr was founded in 2009 by Chief Executive Officer Ragy Thomas. Starting as a one-man show from a house in New Jersey, Sprinklr now employs 2,500 people globally, mostly in the US and India.
As a privately-held startup, Sprinklr is backed by over $400mn in venture funding. It was valued at $2.7bn after raising $200mn from private equity investor Hellman & Friedman in September last year. Its other investors include Battery Ventures, Intel Capital, and Singapore's Temasek.
Sprinklr will list on the New York Stock Exchange under the "CXM" trading symbol.