OneWeb Reportedly Offers Stake Sale To Russian Government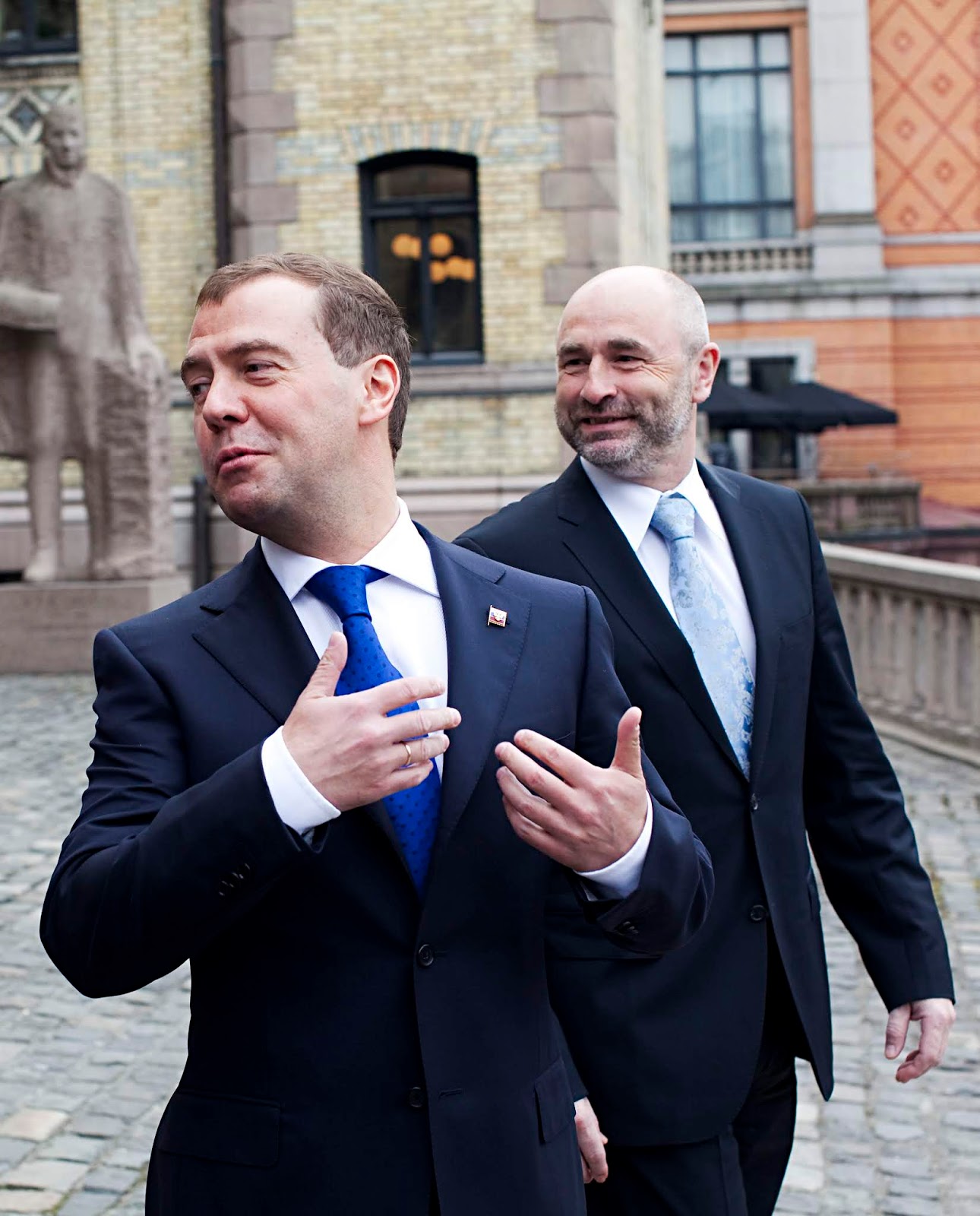 Russian Prime Minister Dmitry Medvedev (left)

Foto: Per Thrana/ Utenriksdepartementet
OneWeb, A London based company working on a planned global satellite communications system and with $1.7 billion in funding so far is reportedly offering to sell a minority stake in the company to Russia to cool down concerns for its planned global internet satellite network by the country's Federal Security Service (FSB).
This October, The FSB said it was against the plan operating in Russia for security reasons, fearing it could be used to garner intelligence and harm national security. "Some of Russia's regions would become totally dependent on a foreign satellite service," Federal Security Service official Vladimir Sadovnikov then said at a conference in Moscow. "The only way to address the threats of foreign satellite networks like OneWeb, especially in the Arctic region and Far North, is to restrict their usage in Russia,"
Virgin Group founder Richard Branson (middle), The Virgin Group is an investor in OneWeb and is working on its own space project, Virgin Galactic
 image : Virgin Group
According to Reuters, OneWeb is offering the Russian government an option to purchase a 12.5% stake in the company in exchange for approving its requests for a frequency band to operate in the country. The offer is said to have been made at a meeting with Russian Prime Minister Dmitry Medvedev earlier this year.
According to a Reuters source, the government wasn't content with the deal terms as it wanted access to technical documentation of OneWeb's plan before agreeing to a deal. This is a perk that will likely come after a minority stake is purchased as the government would then get a seat on the company's board and gain access to technical documentation, the source added.
OneWeb Founder & Executive Chairman Greg Wyler

OneWeb is working on an ambitious plan to create a constellation of 900 Low Earth Orbit satellites that will aid internet connectivity around the world and extend reach of mobile operators and Internet Service Providers to serve new coverage areas.
It has raised funding so far from investors including Softbank, Airbus, The Coca-Cola Company, EchoStar, Qualcomm, Intelsat and The Virgin Group.