Deal: Private Equity Firm Thoma Bravo To Buy Anaplan For $11B
There's a big new deal in the tech world. Thoma Bravo, a leading tech-focused private equity firm, has agreed to…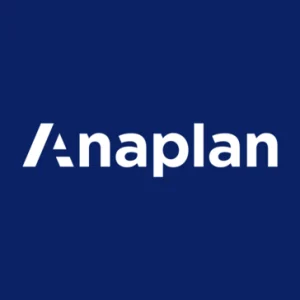 There's a big new deal in the tech world. Thoma Bravo, a leading tech-focused private equity firm, has agreed to buy Anaplan (NYSE: PLAN), a cloud software company. Thoma Bravo will pay $66 in cash per share for the publicly-traded company, summing up to $10.7bn. It represents a 30% premium to Anaplan's last closing share price before the announcement and 46% to its volume-weighted average price a week leading up to it.
Anaplan provides business planning software hosted on the cloud "online." It offers its software through recurring subscriptions, i.e., software-as-a-service (SaaS), and brought in $592mn in revenue in the fiscal year ended January 2022.
Thoma Bravo is a leading tech-focused private equity firm with over $100bn of assets under management. It raised record sums for investing in recent years, including $23bn in late 2020. The firm has put its massive capital haul to work, and buying Anaplan is the newest testament.
In 2021, Thoma Bravo made many billion-dollar acquisitions, including business survey platform Medallia ($6.4bn), fintech firm Bottomline Technologies ($2.6bn), e-commerce postage company Stamps.com ($6.6bn), and cybersecurity software company Sophos ($3.9bn). Thoma Bravo has a knack for buying publicly-traded companies for hefty sums, including Anaplan, which is its latest purchase.
After riding high in 2021, cloud and general tech stocks have significantly fallen in 2022. Hence, it's an ideal time for private equity firms like Thoma Bravo flush with cash to make acquisition offers. Anaplan is a typical example because it peaked at $84 per share in February 2021, but Thoma will acquire it at $66.
Thoma Bravo often takes on considerable debt to finance acquisitions alongside its private equity funds. It has secured debt financing for the Anaplan deal from a consortium including Owl Rock Capital, Blackstone, Golub Capital, and Apollo Global Management. The lenders are recognizable private equity firms like Thoma Bravo. None disclosed the exact amount of debt they were providing.
Anaplan went public in 2018 at $17 per share. Four years later, it's selling for nearly quadruple that figure, meaning it had a successful ride on the public markets. The company's revenue rose from $168mn in the fiscal year ended January 2018 to $592mn in 2022.
Anaplan hasn't posted any profitable year since its 2018 IPO due to hefty growth investments. It reported a $204mn net loss in its latest fiscal year. Nonetheless, Thoma Bravo will pay roughly 18x annual sales to buy the company.
Anaplan expects revenue in its next fiscal year to rise to $745mn.
If all goes as planned, the acquisition will close in this year's first half.