Soft Robotics Nabs $23 Million "Oversubscribed" Series B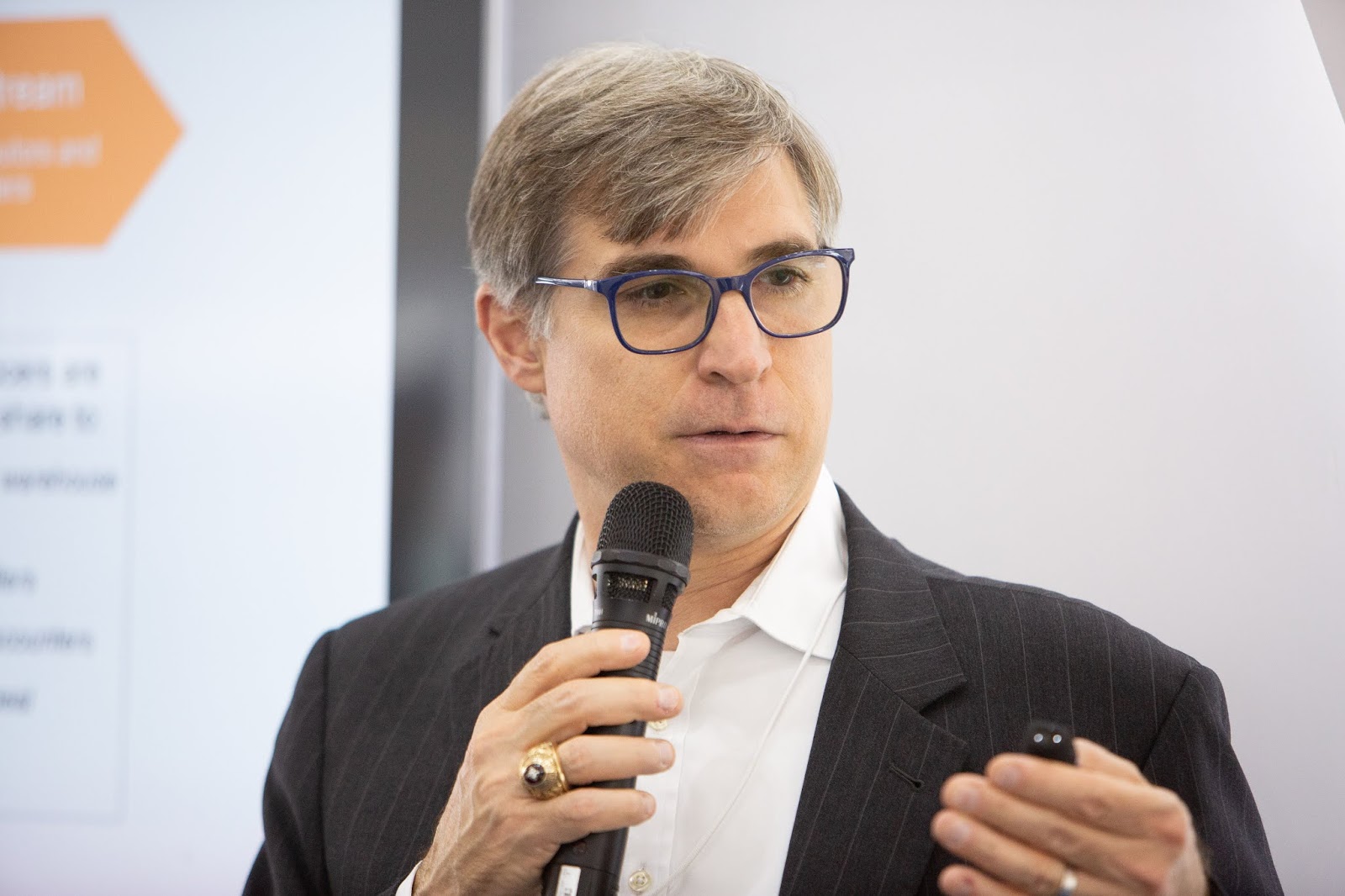 Soft Robotics CEO Carl Vause.

Image by World Economic Forum / Sikarin Thanachaiary, via CC BY-NC-SA 4.0 license.
Soft Robotics, a Bedford, Massachusetts-based robotics startup, has announced $23 million in Series B funding. The funding round, which Soft Robotics termed as "oversubscribed", a description entailing a great deal of interest from investors, was co-led by Calibrate Ventures and Material Impact, with participation from Yamaha, Tekfen Ventures, Honeywell, Scale, Hyperplane and FANUC, a well-known maker of industrial robots.
Soft's new funding follows a similarly-sized $20 million round closed in May 2018, a round it also termed as oversubscribed. Not coincidentally, all the participants in Soft's Series B round except FANUC also participated in that previous round. FANUC, a leading manufacturer of industrial robots, happens to be a strategic investor, having partnered with Soft Robotics to create a product that was unveiled in Japan in December 2019.
Soft Robotics builds robotic automation systems for labor-intensive companies, of which good examples are e-commerce, traditional retail, and advanced manufacturing firms. To paint a typical case, Soft Robotics'  robotic systems are capable of grabbing and sorting items of varying size, shape, and weight. E-commerce firms would make use of such systems to efficiently sort out goods, a task that would require much labor if done by humans. It's not so different from the varying levels of automation systems that have already been adopted by e-commerce giants like Amazon.
Amid a shortage of qualified workers in labor-intensive industries, Soft Robotics is offering automation solutions to help companies in those industries to keep up with required tasks. One major use case for Soft Robotics' systems lies in helping e-commerce, logistics, and retail firms address the high cost of online returns logistics. Being able to handle delicate and high-value items, Soft Robotics' systems helps maintain the quality of such items even after being returned, a significant plus for customers given such items are often tossed away due to manhandling or damage.
Soft Robotics was spun out of the Whitesides Research Group at Harvard University. It's one among several startups that have capitalized on the growing need for robotic automation systems in labor-intensive industries, some of which were profiled in our last year's "Ten Robotics Startups To Watch" list.